Melton's Pizza Express to close after 12 years
Melton town centre suffered a blow this week with news that Pizza Express is to close its restaurant in the town.
Thursday, 20th August 2020, 9:35 am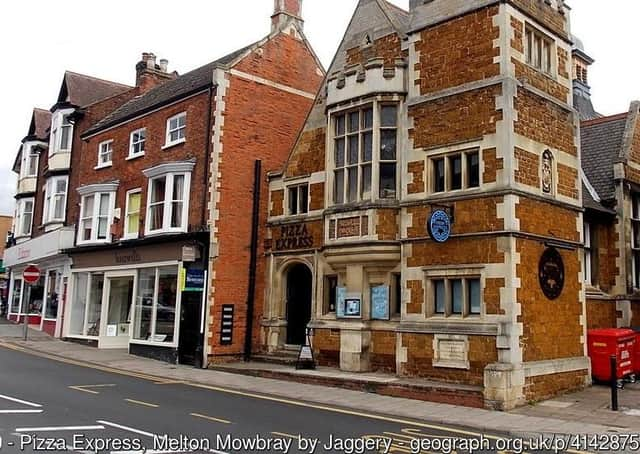 Pizza Express
Pizza Express is to shut 73 of its restaurants across the UK with the potential loss of 1,100 jobs in a bid to stay afloat in the wake of the coronavirus shutdown, the chain has announced.
The company, which currently has around 454 restaurants in the UK, said on Tuesday it has finalised a proposal to reduce its restaurant and rental costs via a company voluntary arrangement (CVA).
The Melton restaurant, which opened in 2008 in the Colles Hall is sadly one of those earmarked for closure. It has been closed since March and never reopened when lockdown measures were eased in July.
The company said that although the majority of its restaurants were profitable before lockdown was imposed, earnings had been declining across the Pizza Express estate for the last three years.
Matt Wright, founder of Melton-based Great Food Club which champions independent hospitality businesses across the East Midlands, expressed his sadness at the news.
"It's a sad loss to Melton Mowbray," said Matt.
"It was a big favourite with the kids and offered good family dining. Also it brought new life to a beautiful, historic town building - an old temperance hall. Of course, worrying times for the staff too."
Shelagh Core, manager of Melton BID, added: "The closure of Pizza Express is a terrible loss for the town.
"Since opening 12 years ago, it has been the heart of our community, hosting our events, meetings, networking evenings and a great family restaurant to enjoy. It will be greatly missed and we wish the staff and team all the very best of luck now moving forward.