Melton pie maker is starring in TV show
Melton Mowbray pork pie experts Dickinson & Morris are all set to star in a new ITV show tonight (Thursday) celebrating the best of British food producers.
Thursday, 23rd July 2020, 10:45 am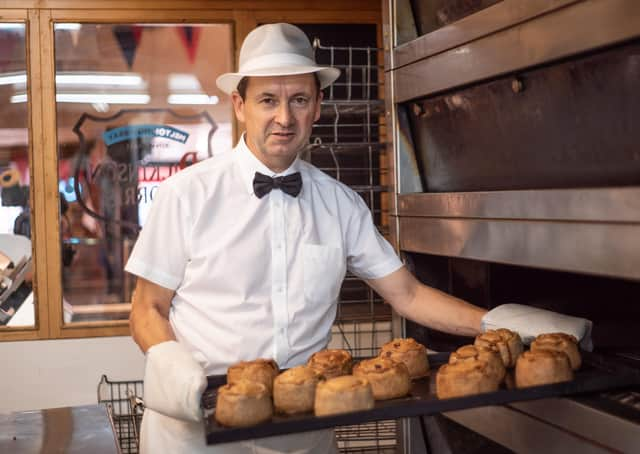 Stephen Hallam, MD at Dickinson & Morris
Inside Britain's Food Factories goes behind the scenes at some of Britain's most iconic food factories to discover how they keep the shelves stocked and put food on our tables.
From mega factories making meals in their millions... to family firms, trading on secret recipes.
In episode one tonight (Thursday)the show celebrates Britain's insatiable appetite for snacks.
The secrets of making an award-winning pork pie in Melton Mowbray features alongside the Wagon Wheel factory in South Wales making millions of biscuits a year, and how Tyrrells take potatoes from field to packets of posh crisps in a matter of hours.
Stephen Hallam, expert pork pie maker from Dickinson & Morris, who has made a whopping six million pork pies in a 25-year career, said: "I was delighted that our award- winning pies were featured.
"The show, which was filmed before lockdown, shows the whole process of how the pies are made."
He also revealed that this Father's Day their orders for pork pies for gifts went up by more than 10 times the amount ordered for last year's Father's Day.
He said: "We were closed during lockdown and reopened in June and it just went mad for Father's Day.
"With Covid-19 we have seen people changing their habits a lot and buying more from us online."
Inside Britain's Food Factories starts tonight at 8.30pm on ITV.