Slater takes Melton snooker spoils against Hart
James Hart made it to his second final in the monthly snooker competition at Jackson's lounge in Melton, but it was old hand Brian Slater who took the spoils by beating him 3-2 in a close contest.
Wednesday, 6th July 2022, 10:55 am
Updated
Wednesday, 6th July 2022, 11:16 am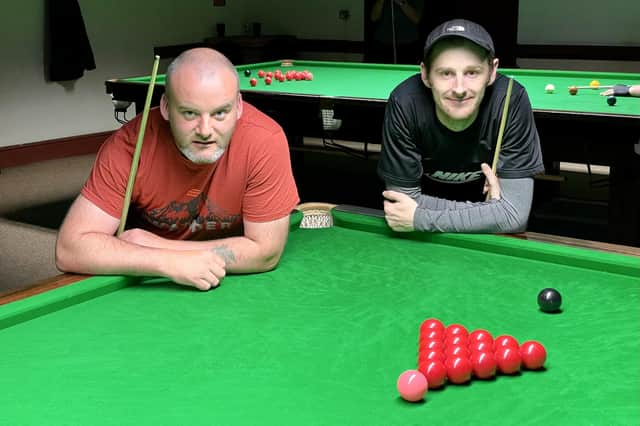 Jackson's snooker competition winner Brian Slater, left, with runner up James Hart
As consolation, Hart, a World Disability snooker finalist, won the prize for the highest break with 59, beating Slater's 57 and 51.
Ben Manship was ahead at the end of the group stage but lost 2-0 to Slater in the semi-final.
In the other semi-finalm Hart beat Craig Heaney 2-0.
For more information about the handicap competitions, which are open to non members as well as members, visit the club's Facebook page.
*You can e-mail your sports stories to [email protected] for inclusion in print or on our website at www.meltontimes.co.uk