Hattie Dow takes the honours at Stoke Rochford Golf Club
Hattie Dow is pictured eceiving her trophy's from Lady Captain Mag's McArthur after a successful weekend at Stoke Rochford Golf Club.
Monday, 21st June 2021, 1:45 pm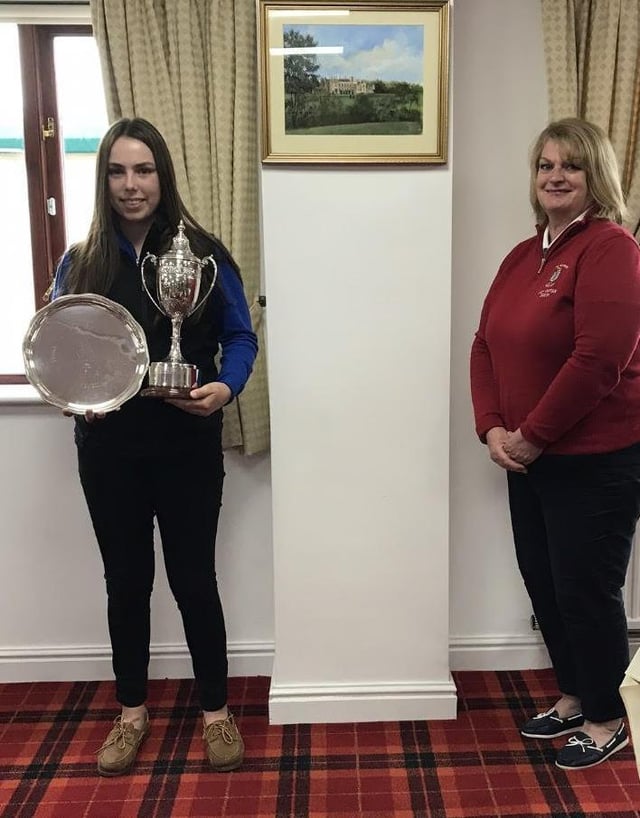 She took the best gross and best 36 holes titles during a Club Championship over Saturday and Sunday.
The previous weekend 16 ladies take part in the Coronation cup.
1st Vice Captain Jane White Nett 70.
2nd Jackie Manton Nett 71
And 3rd Sheila Dugmore Nett 73.
Sheila Dugmore came 1st with Nett 75
2nd Marion Carvath Nett 75
3rd Jackie Manton Nett 76