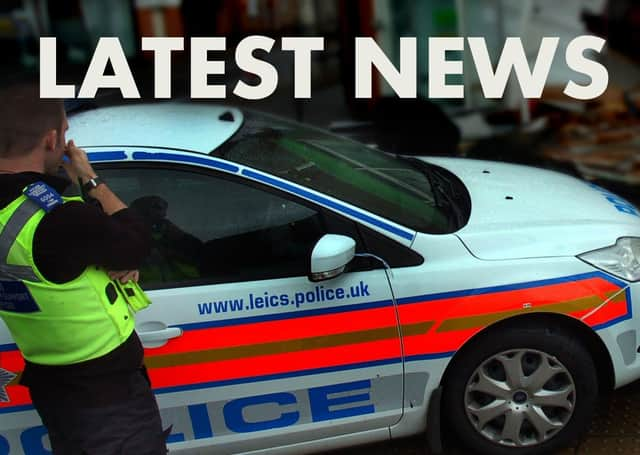 Police news EMN-200331-165217001
The vast majority of local residents have obeyed government instructions to stay two metres away from others and not to gather in groups in open areas.
But some are ignoring the regulations, which are aimed at limiting the spread of coronavirus and protecting the NHS.
Davey Rawlings, a constable with the Melton and Rutland Neighbouring Policing Area revealed on their Facebook page that 15 fixed note penalties had already been issued - offenders must pay £60, or £30 if the fine is paid within two weeks.
Police have this week reiterated advice for people to stay at home, with restrictions extended now until May 7, and that officers will continue to follow the force's policy of 'engage, explain, encourage, enforce', with the fine only being handed to offenders if they do not heed warnings.
Meanwhile, police say their day-to-day duties are very much continuing and they are available to listen to any concerns the public may have.
Assistant Chief Constable, Julia Debenham, said: "Policing is a 24/7 operation and, while the guidance remains in place, we are still here for you.
"I would like to assure our communities across Leicester, Leicestershire and Rutland that we will continue to serve and protect you during what is, without doubt, an unusual time in our lives.
"Our officers are continuing to police in neighbourhoods across both our counties and listen to any concerns or queries that you may have.
"If you are a victim of crime, you can make a report online, by visiting our force website. You can also continue to report things to us by calling 101."
Melton police have continued to make arrests during the Covid-19 lockdown period.
Among the incidents was a male taken into custody on suspicion of supplying Class A, B and C drugs, with over £1,000 in cash seized from him.
Two further males were arrested for supplying Class A drugs and their vehicle was seized.
A ✅male and female were detained for Class A supply and their vehicle seized and, in addition, two males were arrested for Class B drugs offences.
Numerous other people have been dealt with for possession of Class B drugs, Melton police say, and around a dozen vehicles have been seized for various reasons.
Crime in the Melton area can reported online at www.leics.police.uk/ro/report/ocr/af/how-to-report-a-crime or by calling 101 or 999, in an emergency.
Leicestershire Police is supporting the new One Prepared site, which includes information and advice on helping to look after vulnerable people and help those suffering financial hardship. Go to www.llrprepared.org.uk/one-prepared to access it.