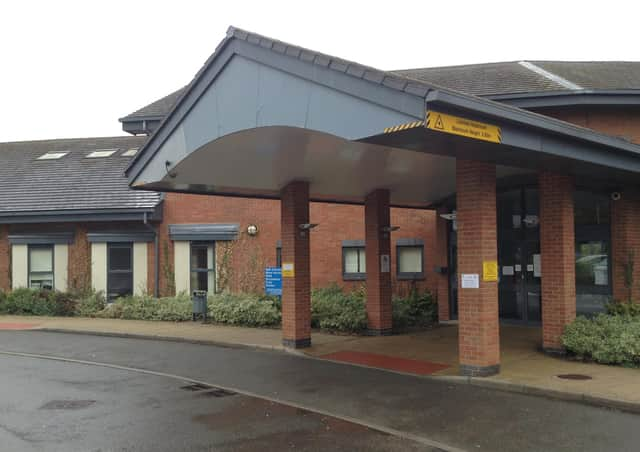 Melton Mowbray Hospital EMN-201126-110353001
Leicestershire Partnership NHS Trust (LPT), which manages the in-patient ward at the Thorpe Road hospital among others at county hospitals, say the change has been made to protect patients and staff and to help prevent further spread of the virus.
However, the trust points out, one immediate family member or carer is allowed to visit in certain exceptional circumstances.
The exceptions relate to if the patient is receiving end-of-life care, if they are a child being visited by a parent or appropriate adult and also if the patient has a mental health issue such as dementia, a learning disability, or autism, and that not receiving visits would cause them distress.
A spokesperson for the trust said: "We recognise the importance of connecting our patients with their families, friends and carers and therefore recommend virtual visits where possible.
"All of our wards have been equipped with dedicated tablet computers to make this possible."
Meanwhile more than 40 patients have suffered a coronavirus-related deaths in the last week at Leicester hospitals, which care for the most serious cases across Leicestershire.
A University Hospitals of Leicester NHS Trust spokesperson said: "Sadly, we can confirm that 748 patients being cared for at our hospitals, and who had tested positive for COVID-19, have died.
"44 of those deaths have been announced since last Wednesday (December 23).
"The ages of the patients ranged between those in their 50s to those in their 90s.
"Our thoughts and condolences are with the family and friends of the patients at this very difficult and distressing time."