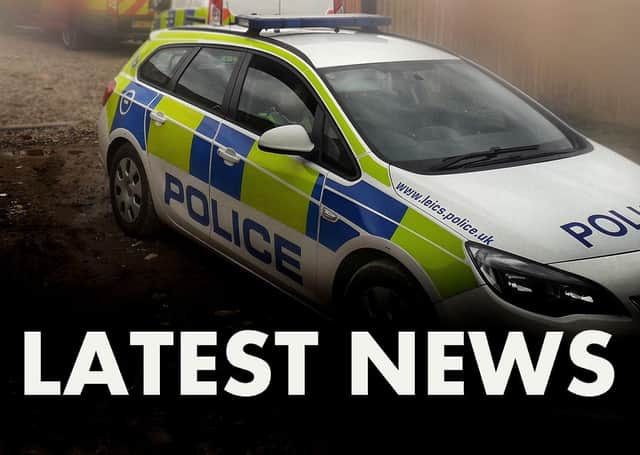 Latest news EMN-201229-131536001
Pubs and clubs have been closed for a while and people are now required to stay at home and not mix with those from other households as a result of Melton being escalated from today to the strictest Tier 4 restrictions.
The town centre and neighbourhoods should be deserted but officers will still be out and patrol and responding to incidents on what is usually one of the busiest nights of the year for them.
Superintendent Adam Slonecki, of Leicestershire Police, has sent out the following message to local people: "This year has certainly been a challenging year for many and as we come to the end of it, we would like to wish all of our communities a safe and enjoyable New Year's Eve and a Happy New Year.
"Leicestershire Police has been planning for tonight, as we do every year, and officers will be out and about working to keep you and your communities safe.
"Please continue to work together with us, making sure that you continue to adhere to the government guidelines and are looking after yourself and your loved ones."
He added: "Thank you to all our officers and staff for their continued hard work during a very unusual and challenging year and to all of those who are working this evening and into the early hours.
"I am extremely grateful and proud of the efforts that all our officers and staff have given in their service to our communities this year."
Police officers in Leicestershire issued 37 fines in the first two weeks of December to people who had flouted Covid restrictions, with the offenders ordered to pay a total of £23,500.
Two of these fines were £10,000 penalties for holding gatherings for more than 30 people.
Assistant Chief Constable, Julia Debenham, said: "The majority of the public have been, and continue to be, amazing and making the right choices throughout this pandemic.
"We have taken thousands of calls throughout this pandemic about breaches of the regulations.
"We will continue to respond to these incidents.
"Our priority is to protect public safety.
"If people breach the regulations and put others at needless risk, they can expect to be fined."