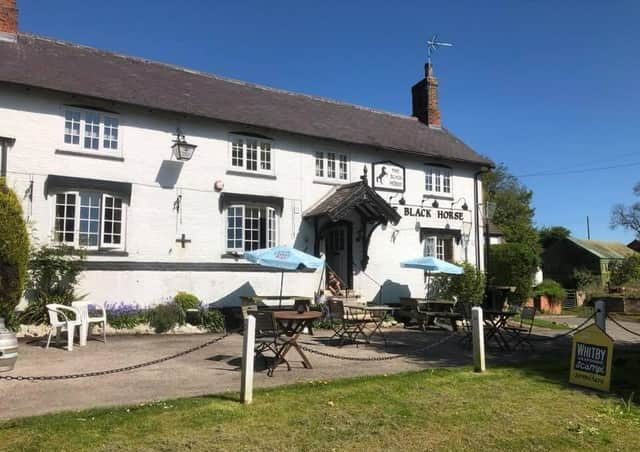 The Black Horse at Grimston EMN-200429-102926001
The Black Horse, at Grimston, has been closed since January, but in recent years it had built a reputation as a popular destination pub serving good food and was even named in the prestigious AA Pub Guide for 2020.
But the owners, David and Sally Wakefield, say in their planning application to Melton Council that redevelopment of the site is needed to provide vitally needed finances during the Covid-19 pandemic and to enable at least part of the pub to be retained.
They propose to convert some of the main building to a two-bed flat, transform an outbuilding into a two-bed home and keep part of the pub on a much smaller footprint.
The plans have prompted widespread opposition from villagers in Grimston and the neighbouring villages, Saxelbye and Shoby, whose residents have used the pub over many years.
One Grimston resident, who declined to be named, told the Melton Times he doubted whether a smaller pub would be viable and that the scheme would effectively make the community unsustainable for future generations with so few other amenities available.
He said: "The Black Horse was a destination pub when it was doing well for many years and 60 per cent of its turnover came from people who travelled there to eat.
"This micropub which would be left under these plans would not have the space to cook and serve food to enough people to do this again and it just would not be viable in a small community like ours.
"Losing the pub in its present form would rip the heart out of not only Grimston but Saxelbye and Shoby as well because they have come to rely on it as well as a social meeting place."
Councillor Ronan Browne, whose Frisby ward on Melton Borough Council includes Grimston, said the plans had caused a lot of unrest in the village and that many people were planning to write to the planning committee to oppose the scheme.
The planning application points out that Grimston has a village hall with a kitchen and an historic church as other amenity assets, and states: "A restructure of the current public house and a change of use to provide an additional two separate apartments will provide further income to sustain the business at this critical time due to Covid-19, whilst securing and sustaining a social community asset."
Grimston, Saxelbye and Shoby Parish Council is due to discuss the proposals at their meeting next week and declined to comment on the planning application until after that.