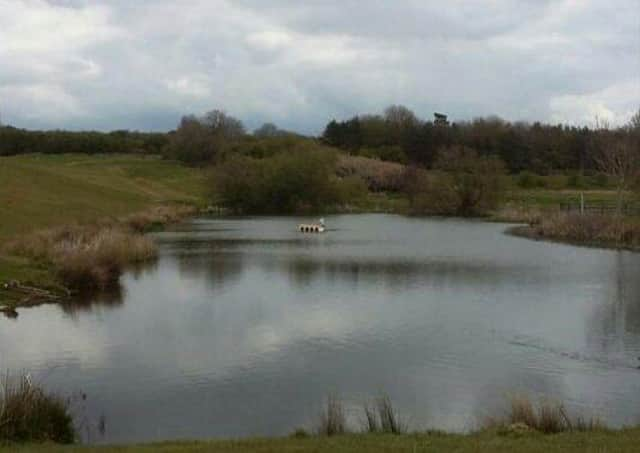 The duck house at Melton Country Park which has now been removed to protect wildlife habitats in the park PHOTO VANESSA JACKSON EMN-210518-152651001
A number of comments on social media today (Tuesday) have questioned why the structure has gone because it was providing a valuable refuge for young birds in particular.
Vanessa Jackson posted on Twitter: "I thought it looked lovely and well made.
"Nice that someone went to the effort of giving the ducks and geese a chance of survival this year.
"Would be interesting to hear the reason it was removed."
Melton Borough Council which owns the park, responded this afternoon today to say it was actually removed to protect wildlife in the park.
The council said in a statement: "There is a vast amount of wildlife within the country park and in partnership with the Environment Agency, who manage the lakes and watercourses in the park, we endeavour to maintain the natural habitats which help the local wildlife thrive.
"The duck house was removed to protect the natural habitat, as floating man-made structures such as this go against the ethos of the park's natural environment and can disturb the wildlife living there.
"We are in the process of getting this safely returned to the owners."