Thousands of pounds given to local churches as Covid lifeline grants
Church organisations in the Melton area have received funding of more than £35,000 to help them retain staff and support their services during the ongoing pandemic.
Tuesday, 10th November 2020, 9:10 am
Updated
Tuesday, 10th November 2020, 1:31 pm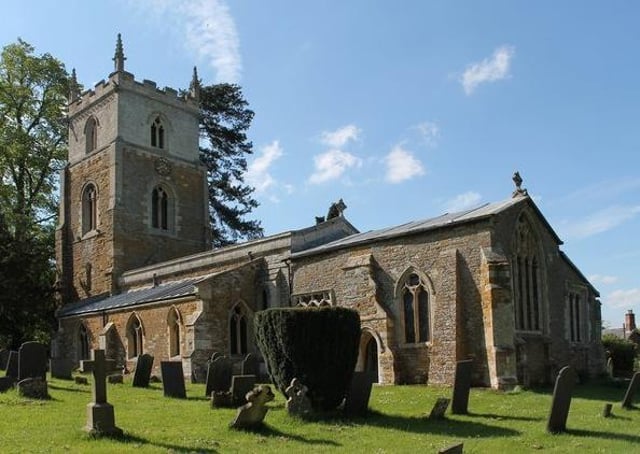 All Saints Church, Knipton. EMN-201011-090214001
The Parochial Church Council of Melton Mowbray Team Parish is set to receive £8,000, All Saints Knipton PCC gets £7,639 and St Egelwin Church at Scalford has been awarded £19,800.
The grants come from the Departure for Digital, Culture, Media and Sport's (DCMS) £1.57 billion Culture Recovery Fund.
The Scalford funding will meet the costs of restoring drainage around the church foundations.
Built from soft ironstone, the church has been affected by climate change with gutters and drains unable to cope with recent heavier downpours of rain. The grant is to be used to create a drainage system fit for purpose with French drains and new soakaways.
Penny Clemons, the churchwarden, said: "The church has suffered an increasing damp problem affecting outer stonework and inside plasterwork.
"This lifeline is a great help and work will commence just as soon as plans and contracts are finalised.
"The church has been a focal part of Scalford village for nearly 1,000 years and we need to make sure it lasts."
Melton MP Alicia Kearn, who has worked as Parliamentary Private Secretary to DCMS, said she was 'simpply delighted' by the cash awards to the local church groups.
"These lifeline grants rightly recognise these organisation's importance not only to our communities, but to our area's heritage, so they can continue to define our skylines for years to come," she said.
The awards follow the £851,600 already given to heritage and culture amenities across Rutland and Melton since the pandemic started through the Culture Recovery Fund.