Archeologists eager to learn more about Scalford finds
Archaeologists are patiently waiting for an opportunity to further explore two significant Roman sites in the Scalford area and they want students and amateur enthusiasts to help them.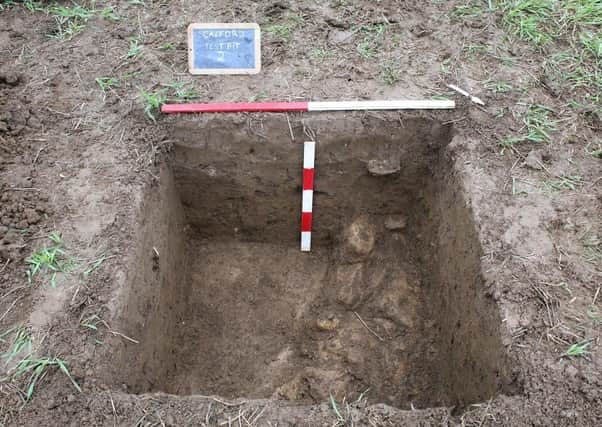 Evidence of a Romano-British settlement has now been unearthed close to the remains of a villa but the covid pandemic and crop rotations are preventing further investigations at present.
Shallow trenches dug by members of FLAG (Framland Local Archaeological Group) 17 years ago revealed walls from the Roman villa – on a site between Scalford and Goadby Marwood – but little further exploration has been carried out there since.
And test pits dug in November showed a likely substantial settlement with buildings including a bath house which is thought to be connected to the villa.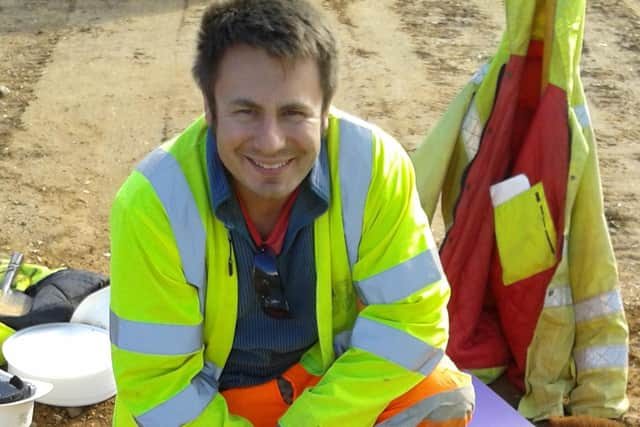 Past to Present Archeology is coordinating further work at both sites and plan to invite people who are studying and others who are just interested to pay to learn about the process take part in excavations to understand much more about them.
Rupert Birtwistle director of the organisation, told the Melton Times: "Last year was the best year for crop rotations allowing us to get on site but we couldn't put anything on because of the pandemic.
"We are gearing up for next year when we are going to put community excavations on for both the villa and the new Romano-British settlement.
"We will put on a funded week where a student or a member of the public can pay a price to come and either learn specific archeological techniques and other things on site or just have fun digging at the sites.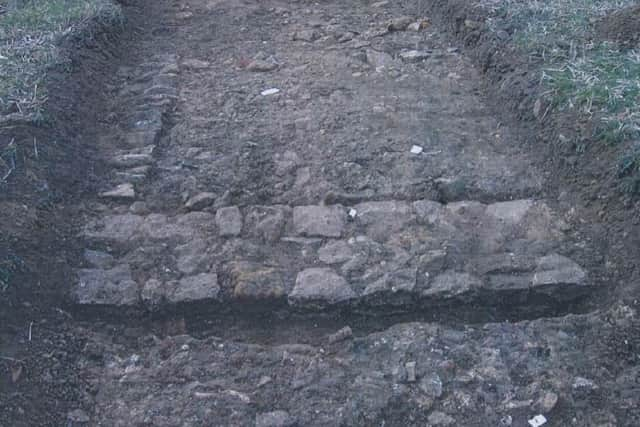 "This crowd-funding will allow us to fund the excavations."
There are also plans this summer to put some of the artefacts on display in the village hall, stage some talks about the sites and organise fieldwalking sessions, if coronavirus restrictions are eased properly by then.
Rupert plans to talk to the landowners to find out if there is any possibility of having a short period of community digs there between the crop rotations.
"Once the crop is up at the end of the summer we might get a couple of weeks where people can just jump into some trenches and dig some stuff," he explaind.
"The main window for the crop rotation for the villa site is for next year and we are hopeful we can hold the main crowdfunding digs at that point."
The newly discovered Romano-British settlement runs parallel to where the old railway in Scalford and pottery unearthed there would date it from between the 2nd and 3rd century AD.
Early ironage and prehistoric pottery has also been found at the site so it is likely to have been an Iron Age settlement occupied from 500BC through to the time of the Roman occupation.
Rupert said: "When we dug test pits in November last year we did find a deep, stone, cobble wall demonstrating that it was probably a sizeable settlement as well.
"One of the aims is to capture the rest of that settlement and find out how far it extends in all directions."
Rupert obtained the documents from FLAG about their 2004 discovery and he is eager to find out more about the villa.
It is thought to date from between the 1st and 4th century AD and the complex is believed to extend quite a distance to the south.
"The small trenches highlighted an extended wall, there are mosaics, a heating system and probably a bath house.
"It is actually the highest point of the area and yet it is the wettest field.
"So they are in a natural spring which is probably why the building was put there in the first place.
"The complex does look quite substantial.
"We ran out of time on that field to see how far the villa extends."
Rupert got involved with the Scalford project after he started his PHd at the University of Leicester, when he overheard four academics talking about a large stone tool assemblage unearthed in Leicestershire.
Recording artefacts is one of his specialities.
Thousands of artefacts had been collected from the land around Scalford by Dr Alan Massey over more than 20 years.
Rupert said: "Alan had collected these stone artefacts from the old Stone Age right up to the bronze age.
"One of the good things about his work was he took with him a handheld GPS so every arefact he collected had a location.
"The evidence he collected over many years is helping us understand more about these sites as we prepare to carry out further excavations."
He launched Past to Present Archaeology two years ago as a research organisation aiming to promote and support archaeological research worldwide, and encourage community involvement in digs.
Rupert is eager to find out more about the sites in the Scalford area with lots still to learn about them.
He added: "Due to the close relationship I have built with the landowners, we agreed that the fields that contained the extensive scatters of stone implements and the field with the villa could be worked on solely by Past to Present Archaeology.
"Unfortunately then, the pandemic hit, and our work has been halted somewhat.
"It is our aim, however, is to run large community crowdfunded excavations on the villa site and any other sites we find in the area.
"The villa itself looks like it will be available for excavation next year and we also plan to excavate the Romano-British settlement more thoroughly.
"We are looking forward to inviting members of the community to join us in finding out more."
Follow the group on Instagram @pasttopresentarchaeology and Facebook @worldwidearchaeology to find out when the community events will be held.
Rupert is also currently working on a major archeological find near Bury St Edmunds, where 12 ring ditches have been unearthed, Bronze Age burial sites, a Roman road and fort and other enclosures.
Community digs are taking place here for those who are interested – go to www.pasttopresent.org for further details.