Appeal to residents as Melton Covid cases rise
The Covid infection rate in the Melton borough is now the second highest in Leicestershire, prompting renwed calls for residents to play their part in limiting further spread.
Wednesday, 18th November 2020, 8:56 am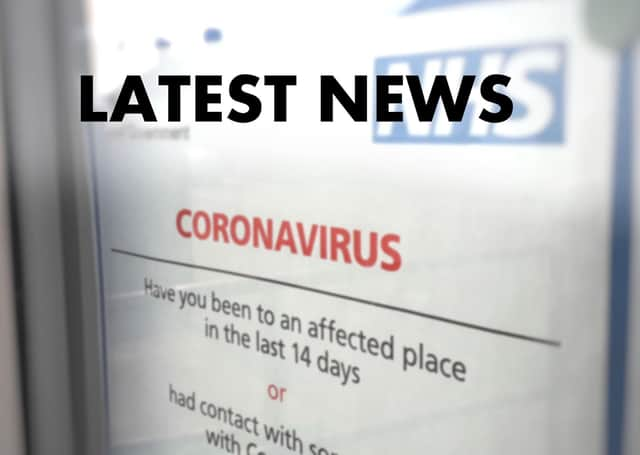 Latest news EMN-200211-115126001
Latest government figures show 410 have coronavirus in Melton per 100,000 of the population and although the actual case numbers are smaller than many other parts of the county there is cause for concern that a significant spike has taken place in the last fortnight.
There were 236 positive test results for borough residents in the week to November 12, an increase of 94 on the previous week.
In total, 905 people have been reported to have had the virus since the pandemic began in March and 32 of those have sadly died.
Councillor Joe Orson, leader of Melton Borough Council, said: "It is disappointing to see an increase in cases in Melton, but we are thankful that we have the data to guide us in our action to limit the spread of the virus.
"We all have a role to play in keeping ourselves, our friends, families and communities safe and we are proactively working with partners to prevent the situation from worsening.
"We're urging everyone to be diligent and play their part and it is vital that everyone follows the government guidance in order to stay safe – stay at home as much as possible, wash your hands regularly, keep two metres apart from others outside your household, wear face coverings where required and get tested if you have any symptoms.
"By following these rules at all times we can push these numbers back down."
Leicestershire's director of public health, Mike Sandys, said the aims of everyone across the county should be to help bring down Covid infection rates to around 150 per 100,000 people to ensure the area would leave current lockdown restrictions in tier one, the lowest level.
He said a rate of 150-200 could tip Leicestershire into tier two and the current rate of around 300 could mean tier three restrictions after December 2, when the current lockdown ends.
Mr Sandys said: "The advice is pretty clear – if you have symptoms, please get tested.
"You must book an appointment by contacting 119 or through the nhs.uk website.
"We know there's an impact on people's lives, but we have to keep doing the right thing by staying at home - except for education, work, exercise, medical reasons and food shopping -following a good hygiene regime, wearing a mask and keeping two metres apart.
"This will help to bring down the numbers.
"We need to be halving our numbers to give ourselves the best chance of leaving lockdown in tier one."
Under the current restrictions, which last until December 2, you must :
**Stay at home except for specific purposes;
**Avoid meeting people you do not live with except for specific purposes;
**Close certain businesses and venues.