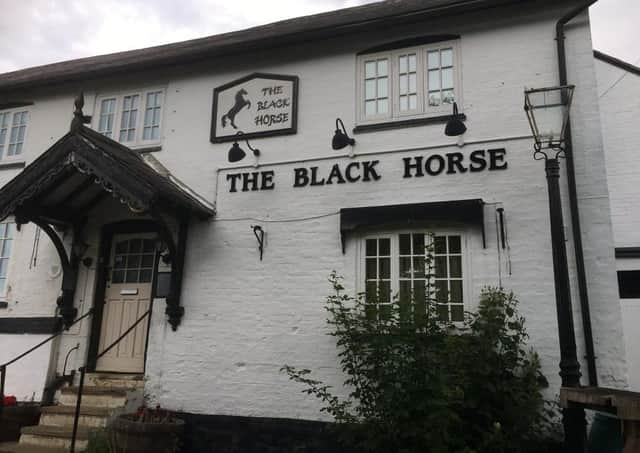 The Black Horse at Grimston EMN-210605-131722001
The Black Horse, at Grimston, has been closed for nearly 18 months after the owners said it was no longer viable as a business.
Their plans to convert part of the main building into a two-bed flat and an outbuilding into a two-bed house, while retaining the pub on a much smaller footprint, were refused last year by planners at Melton Borough Council which has registered it as an Asset of Community Value (ACV).
Members of The Black Horse Community Group say the historic pub, which won awards and built a reputation for serving quality food, is a vital part of their community and should be preserved for future generations to ensure the village remains sustainable.
They remain interested in buying the property but are disappointed that pub-specialist estate agents, Sidney Phillips, are now marketing the Black Horse for a sale price of £550,000.
The community group insist the figure is 'significantly higher' than the market value it sourced for the pub in December from RICS Red Book.
It is also higher than the prices the pub sold for in the past, say the group, at times when pub values where high - £400,000 in 2006 and £435,000 in 2017, according to the Land Registry.
Mike Petty, the community group's chair, said: "We hope the owners find an experienced, hands-on buyer who will open and run the pub for the benefit of the community but anyone who understands pubs will realise that the asking price is well above the current market value.
"We have written to the owners stating that the community group is still interested in purchasing the pub at a realistic price and have made an increased offer, but one that is still based on the valuation we obtained."
A spokesperson for Sidney Phillips told the Melton Times: "Our client is already aware of the community's interest in the property and their thoughts regarding the freehold asking price of £550,000.
"The community have been notified of our client's thoughts, both from ourselves as the acting agents and from our clients directly,"
Sidney Phillips has posted an advert for the pub on its website and it reads: "The Black Horse, which is the only public house in the village, dated back to the early 1700s and occupies a characterful two-storey detached brick building with feature stone wall to the side elevation, all underneath a slated tiled roof.
"The property benefits from being situated in a prominent central position opposite the village green.
"The Black Horse is a four-bedroom detached freehouse, benefiting from a fully equipped commercial kitchen, 2 cellars, 3 trade areas, trade garden and patio, detached garage and car park.
"Sidney Phillips have been instructed to sell the freehold off an asking price of £550,000."