​Melton hosts home nations in bowls competition
​Melton & District Indoor Bowls Club (M&DIBC) hosted the England Short Mat Bowls Association (ESMBA) Inaugural Ladies' British Isles Championships last weekend.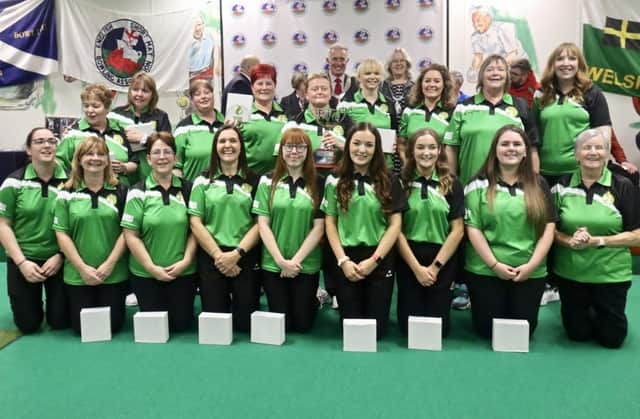 The four home nations – England, Ireland, Scotland and Wales – each entered teams of 26 players to compete in two different playing formats. In the team event, 16 players competed over four rinks, with the combined scores determining the winner. In the individual disciplines – singles, pairs, triples and fours – ten players competed to achieve the highest scores in each game.
The opening ceremony began at 9am on Saturday, attended by the Mayor Alan Hewson and his wife, Jane. The Lady Mayoress delivered the first bowl to open the Championship.
There was an excited atmosphere throughout the championship, with cheers and applause encouraging and supporting the bowlers. This tournament was the realisation of the dream of the late ESMBA President, George Clarke, proving to be the great success that he had envisaged.
In the Team Championship, Ireland dominated every round, winning all six of their matches and gaining 12 points. England were runners-up with eight points, winning all of their matches except those against Ireland. Wales and Scotland both won one match, gaining two points each, but Wales claimed third place based on their aggregate score.
Three matches were played in each of the individual disciplines. In the Singles and the Pairs, Ireland won all three of their matches, gaining six points.
England were runners-up, winning two of their three matches, gaining four points. In both these disciplines, Scotland were third and Wales fourth.
In the Triples, Scotland secured victory in all three of their matches, winning the overall title.
This time Ireland had to be content with second place, Wales were third and England fourth. England won the Fours title, with Wales in second place, Scotland third and Ireland fourth.
Trophies were presented by the mayor. For many of the players, this was the first time that they had been selected to represent their countries, and their delight and pride in taking part in these Championships more than justified George Clarke's vision.