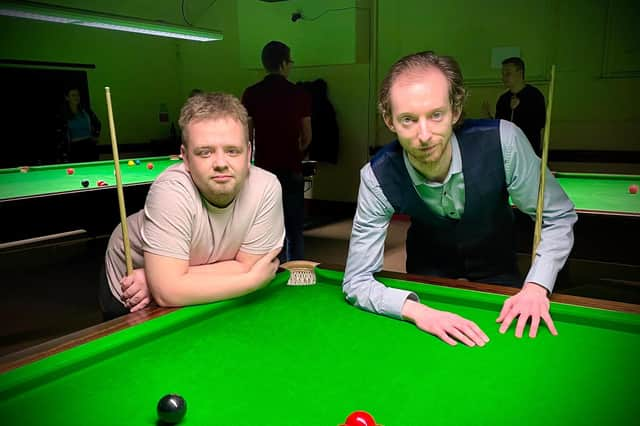 Rhys Coleman, left, and Ben Jackson.
January champion Rhys Coleman made it two in a row when he went on to win this month's snooker competition at Jackson's lounge.
Rhys came second in the group stage but then went on to beat Shane Moore 2-0 in the semi-final.
The other semi-final saw Ben Jackson beat Brian Slater 2-0.
After going 2-0 down in the final Ben fought back to level the match.
The final frame was a nail-biter that went down to the pink ball.
During the competition Brian Slater made a 74 break which not only won him the high break prize but also the all-time high break bonus for beating Ben Manship's 70 last year.
For more information about competitions at Jackson's, which are open to non members as well as members, visit the club's Facebook page.