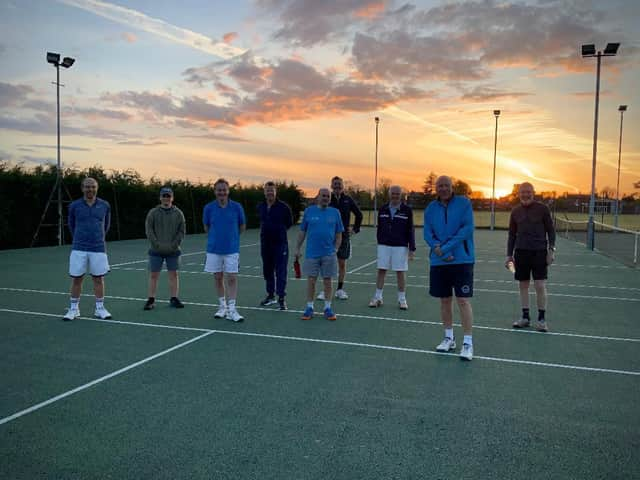 The BVTC men and some of their counterparts.
Belvoir Vale Tennis Club Men's team secured an excellent 8-1 sets win in their recent match against Leicester
Steve Wallace and Jamie Wallace won 8-2, 8-2, and 8-2 with Nigel Daniels and Mark Blackburn succeeding 8-2, 8-1 and 8-4.
Steve Wainwright and Jeff White lost 6-8 but won 8-3 and 8-2 to secure the 72-26 games success.