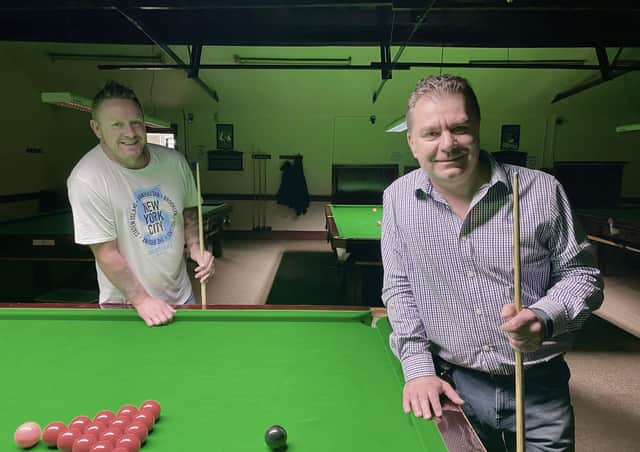 Winner Neil Carter (left) and runner-up Craig Heaney.
Both players are previous champions - and so became the first repeat winners of the popular fortnightly handicapped contests which started in July.
The club had two competitions with a maximum of six players in each running side by side to conform with COVID-19 rules. Each group had a round robin stage with the top two playing in a final.
Duncan Tomblin topped the first group with an impressive four wins and a draw but it was group runner-up Rhys Coleman who got the better of him in the final winning 5-3.
Winner Rhys Coleman (left) and runner-up Duncan Tomblin.
In the second group Neil Carter and Craig Heaney ended up on the same number of points in the round robin stage but it was Neil who held his nerve to win the final 3-2.
The next competition is on Saturday, starting at 10am. There is an entry fee and cash prizes for first and second places and the highest 30-plus break.