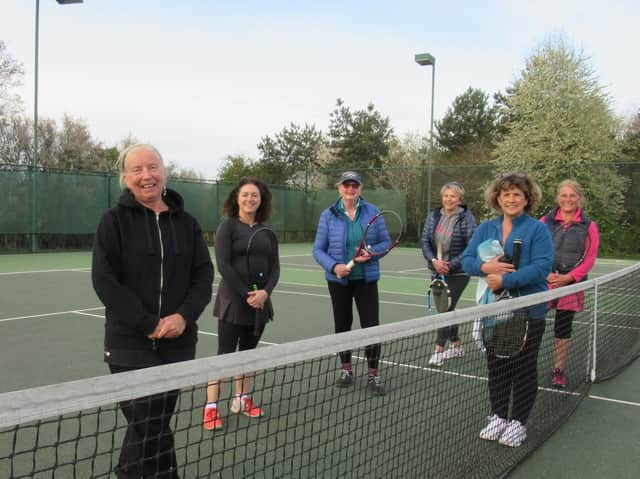 The Belvoir Vale team.
The Ladies' First team, met Medbourne, and were narrowly beaten by five sets to four in their opening encounter of the summer season.
Linda White and partner Jo Goodberry won 8-6 and 8-3 before being beaten 2-8.
Teammates Julia Young and Anita Bartys were beaten 4-8 and 3-8 before winning their final set 8-4.
Coimpleting the matches, Carole Fishwick and Emma Atkinson won their opening contest 8-7 before being beaten 2-8 and 0-8.
This gave Medbourne an overall 5-4 sets (60-43 games) victory.
To find out more about Belvoir Vale Tennis Club, visit their website or Facebook page.