Plans approved for controversial 'motorway style' service station near Melton
Planning permission has been granted for a controversial 'motorway style' service station on the side of the A606 near Melton Mowbray.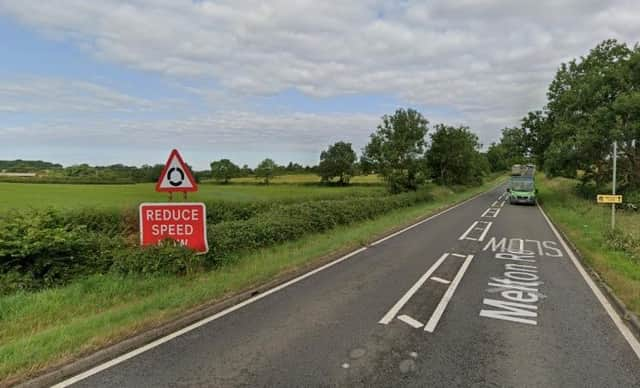 The proposed 'Hickling Services' would be run by Welcome Break, which has a number of sites alongside major motorways and dual carriageways across the UK.
Members of the planning committee at Rushcliffe Borough Council last week heard concerns from residents and local councillors, including ward representative Tina Combellack, stating fears about traffic with a proposed 15 HGVs being able to park up there for the night, and parking provision for 57 cars, plus worries over increased litter being left around the area.
The project was approved by seven votes to four, despite 155 objections from residents.
The site promises 20 electric vehicle charging points on the land, which sits between the A46 and the A606 running from Melton Mowbray to Nottingham, and the applicants say new jobs will be created.
Plans indicate there will be a forecourt sales shop, with toilets and food shelves, and a drive-thru coffee shop. A second drive thru lane will run around the back of the building with picnic tables provided.
Welcome Break already operates a service station site just five miles down the A46, called 'Fosseway Applegreen', where the shop burned down and was replaced by a temporary building, shortly after a Greggs food outlet was built on the site.
Some of the objectors raised concerns over noise and pollution and they questioned why Welcome Break couldn't develop their nearby site rather than building a new one.