Storm Babet - road closures in Melton and Rutland
Emergency road closures are in place today (Friday) across Melton and Rutland as the deluge from Storm Babet continues to cause disruption.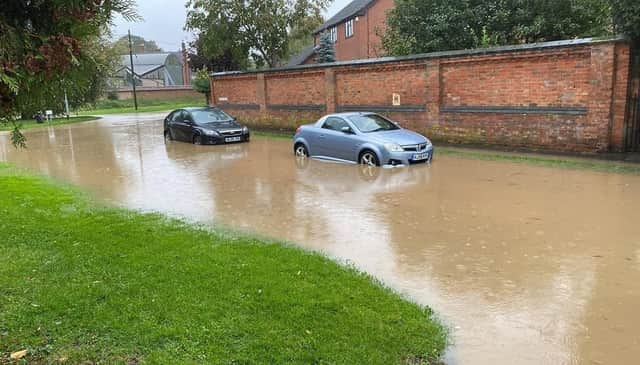 The A46 near Melton has closed in both directions for several hours, between the A606 near Widmerpool and the A6006 close to Six Hills due to flooding.
Rutland County Council closed Main Street, Whissendine, and the A606 Melton Road, at Langham, after the build up of deep flood waters.
Many rural routes are also proving difficult to negotiate and the council stated: "We advise to the travelling public to drive with caution on the network during this period."
Among the other road where motorists have become stuck in flood waters are Hose Lane, between Hose and Long Clawson, and Mill Lane at Rearsby.
The stormy weather caused a tree to fall and block the Six Hills Lane, between Wartnaby and the A6006 junction.
A local farmer was on site to remove the tree using heavy machinery.
Leicestershire County Council's highways teams have received over 30 reports of flooding or fallen trees.
A spokeswoman for County Hall said: "We have nine crews out and about responding.
"Around 10 roads are closed in the county and National Highways have also closed the A46 between Widmerpool and Six Hills
"We're working with the police, fire service, local councils and others to tackle any issues
"️There's more rain on the way and water levels are rising so we would ask residents to stay alert."
The emergency services are telling all motorists not to drive through flood waters.