Where in the borough do you want new electric car charge points installed?
Electric car drivers in the Melton borough are being asked where they want to see new charge points installed.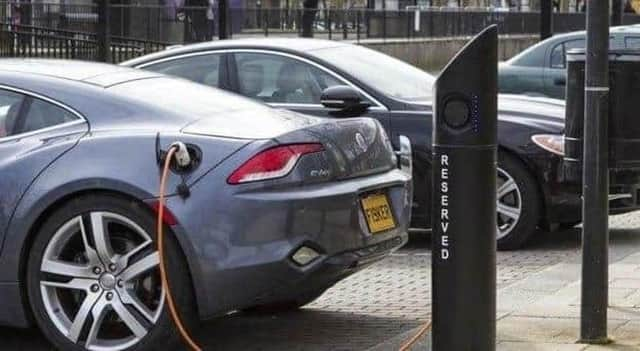 And the authority has launched a survey residents across the county a chance to have their say about where these charge points should be located.
The focus will be on residential streets and convenient locations where there is a high proportion of housing without access to private off-street parking.
Part of the survey will include an interactive map to allow county residents to pinpoint exactly where they would like to see a charge point positioned.
Councillor Ozzy O'Shea, cabinet member for highways and transport at County Hall, said: "This is a great chance to bring hundreds of charge points to the county and we want to know where residents would like them to be installed.
"Whilst the number of people owning an electric vehicle is increasing, we want to make sure everyone can access a charge point and these will be in accessible and convenient locations."
With 38 per cent of Leicestershire's greenhouse gas emissions being from transport, the installation of electric charge points will help meet the council's goal of being a net zero county by 2045 by encouraging an increase in EV ownership.
"Making EV ownership a reality will help us create a cleaner, greener and healthier county and I encourage people to have their say," added Councillor O'Shea.
Click HERE to complete the survey, which will run until Thursday November 30.