Wheelchair sport gives disabled army veteran a new purpose
An army veteran from Melton Mowbray who lost both legs in an explosion in Afghanistan says playing top level wheelchair sport is helping him cope with his devastating injuries.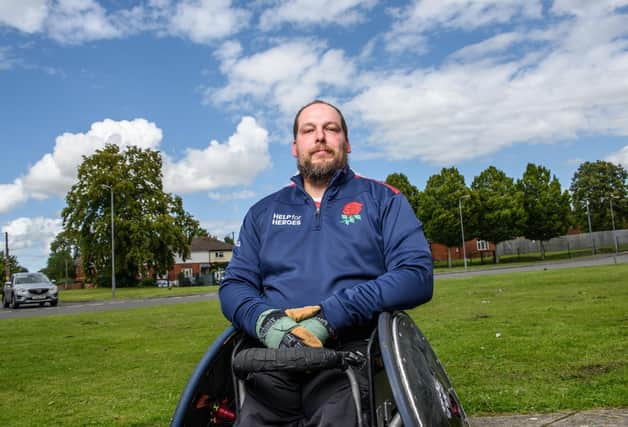 Tom Folwell, who is 38, was on foot patrol in Helmand Province in 2012 when he stood on an IED.
He sustained life-changing injuries, including losing four fingertips in the blast, and his 12-year career with the Royal Engineers was ended in that moment.
Tom's recovery has been a long process, including several operations, and he explains that wheelchair rugby has given him a purpose in life again.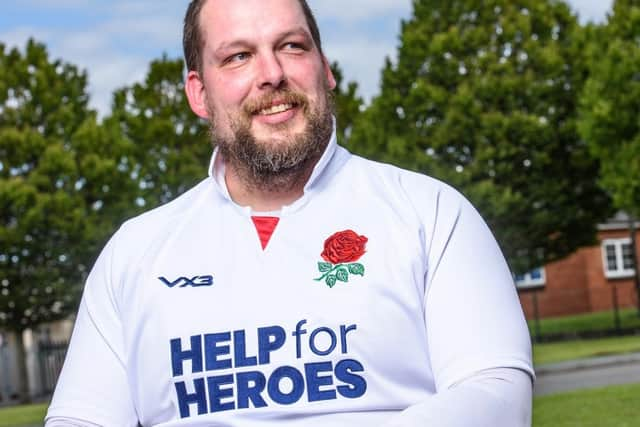 He plays for the Help for Heroes' team, which was undefeated in its first competitive season and promoted to the Championship of the Great Britain Wheelchair Rugby league.
Tom also competes for the Leicester Tigers and captained both Team UK's Wheelchair Rugby and Wheelchair Basketball teams at the Invictus Games in The Hague.
"I'm proud to represent Help for Heroes, I really enjoy being around other veterans as we have the same mindset," said Tom who featured in Netflix's recent Heart of Invictus' documentary series.
"Wheelchair rugby can be very tactical, and I enjoy that part of the game, it has given me back my sense of purpose.
"Sport is a massive part of the recovery process, along with things like education, training and employment."
The military charity has produced a new range of 'I'd Rather Be Watching Rugby' t-shirts which are modelled by members of its Help for Heroes squad.
It is encouraging members of the armed forces community to get involved in its wheelchair rugby taster sessions and friendly tournaments.
There are also opportunities to learn how to coach others through its Coaching Academy.
Tom added: "I'd recommend people give wheelchair rugby a go.
"Some are put off because they think the knocks are too hard.
"But the chairs take most of the knocks. And plus, it's part of the fun."
The International Wheelchair Rugby World Cup starts this week in Paris which, for the first time, is being held at the same time as the Rugby World Cup.