Top movie screenwriter to appear at Melton cinema event
Film fans will get the chance to take part in a Q&A with the screenwriter of Michael Caine's acclaimed new movie at The Regal Cinema, at Melton, next week.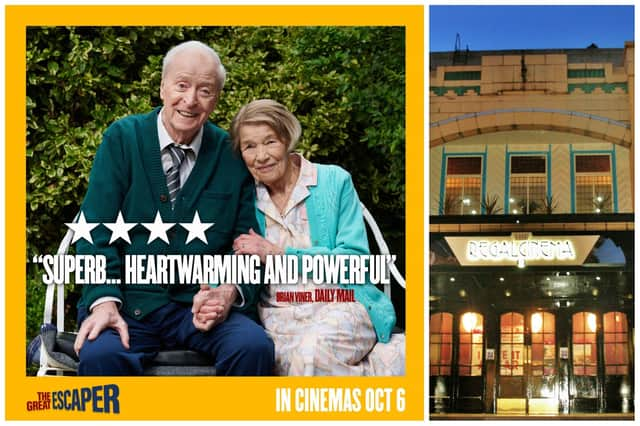 William Ivory, who is a member of the King Street picture house and a big supporter of it, wrote the movie script for The Great Escaper, which tells the moving true story of Bernard Jordan's 'escape' from his care home to attend the 70th anniversary of the D-Day landings in France.
The film, in which Caine stars as Bernard and Glenda Jackson plays his wife in her last role before she died in June, starts its run at The Regal today (Friday).
William be at the cinema to do the Q&A on Tuesday evening after the 7pm showing of the movie.
He will also be attending a cream tea event at The Regal to accompany the screening of the film at 2pm tomorrow.
The movie tells the story of how the 89-year-old Bernard made the intrepid journey from his care home in 2014 without the knowledge of staff there.
A Royal Navy veteran from the Second World War, he wanted to return to the scene of the iconic 1944 Normandy landings by Allied forces, which is still the largest seaborne invasion in history.
William has had three Bafta-nominations – he has written for top TV dramas and was also screenwriter for the Made in Dagenham movie.
The Great Escaper is on at The Regal until October 19.
The Regal is currently experiencing issues with its website.
Owners are directing cinema-goers to an alternative link to book online tickets – click HERE to do that.