Tickets on sale for Melton's first ever Last Night of the Proms
Melton's iconic St Mary's Church will be transformed into London's Albert Hall for one night only next month.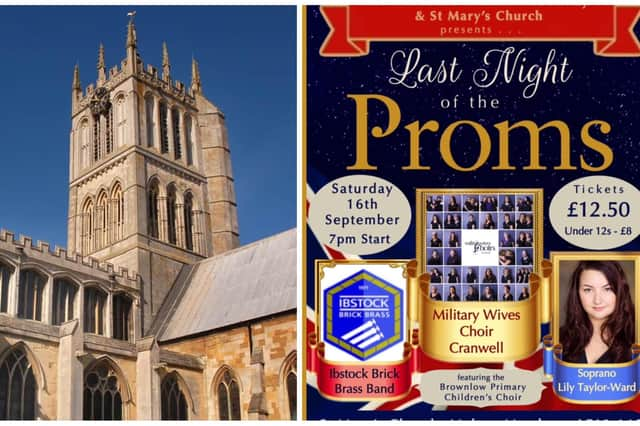 It is set to host the town's first ever 'Last Night of the Proms' event on Saturday September 16, with live music and a nostalgic 1940s theme.
One of the attractions will be a performance by the acclaimed Cranwell Military Wives Choir, evoking memories of the women in the recent movie who joined together to sing as a social exercise while their partners were away serving overseas.
There will also be a set from Lili Taylor, who has entertained crowds at Melton's annual '40s weekend.
Proms organiser, Sharon Brown, said: "We had a brilliant finale at the end of the '40s event at the bandstand in May, which inspired us to bring this show to Melton.
"We also have Ibstock Brick Brass Band performing and Brownlow Primary School's children's choir singing, which I'm sure will be their biggest performance so far .
"Lili is going in to train the choir ready for their performance and we're so glad they jumped at the chance to join in.
"This will be an evening of pomp and circumstance at Melton's very own Last Night of the Proms and we hope to see lots of local people there."
Proceeds raised will go to St Mary's Church and the organising costs of next years 40s Weekend Melton Mowbray.
Tickets are on sale at The Grapes pub and Mary's Place in the town. Doors open at 6.30pm with wine and soft drinks being served.