Three Melton residents share £90K Lottery windfall
Three Melton residents are celebrating after winning a total of £90,000 between them in the People's Postcode Lottery.
Sunday, 21st March 2021, 5:21 pm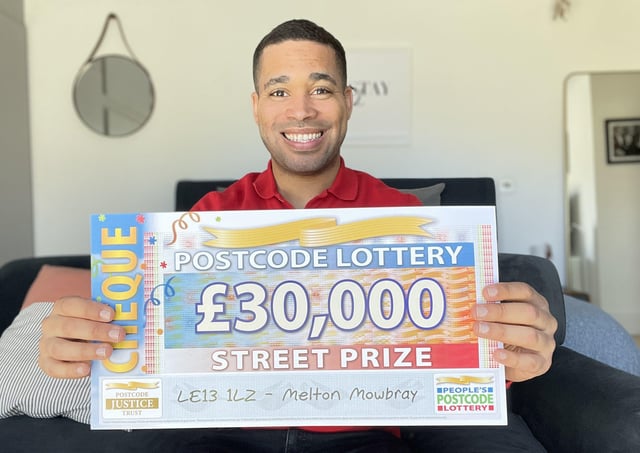 People's Postcode Lottery ambassador Danyl Johnson with one of the £30,000 cheques won by three Melton residents EMN-210321-170744001
The town householders scooped a cash prize of £30,000 each thanks to their postcode, LE13 1LZ, being announced as a winner with the draw made on Sunday March 21.
The winners - who lives in homes central to the town centre - all chose to remain anonymous as the windfall was this week paid into their bank accounts.
People's Postcode Lottery ambassador, Danyl Johnson, said: "What better way to enjoy the weekend than winning a nice big cheque.
"Congratulations to our lucky players in Melton Mowbray – I hope they can treat themselves to something special with the windfall."
This type of lottery costs £10 a month to play and there are guaranteed winners every day.
People play with their chosen postcode and are automatically entered into all draws.
A minimum of 32 per cent of ticket sales goes directly to charities and players of People's Postcode Lottery have helped raise over £700million to date for thousands of good causes across Britain and internationally.
This draw was promoted on behalf of Postcode Justice Trust which supports organisations including Amnesty International, Global Witness and Women for Women International with regular grant funding.