Soaring costs stall building of Melton's planned southern relief road
The soaring cost of the proposed southern section of Melton's partial bypass mean it is no longer viable at the present time.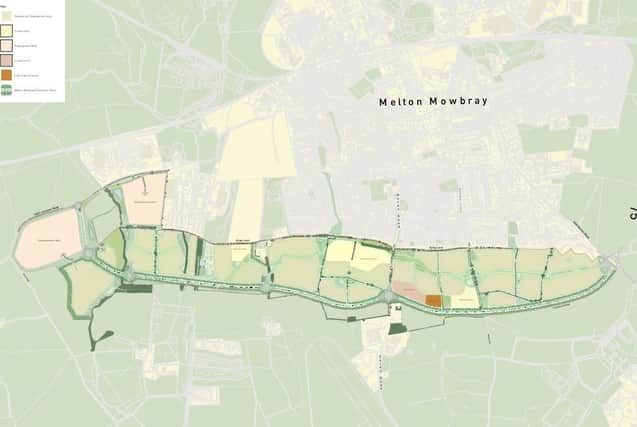 That is the finding of a report which will go before members of Leicestershire County Council's cabinet next week.
The cost of building a south link to the North East Melton Mowbray Distributor Road (NEMMDR), which would connect the A606 Burton Road with the A607 Leicester Road, has gone up by £27million to £70million due to rising construction costs and inflation.
Government agency, Homes England (HE), had offered the council an £18.2million HIF grant which was conditional on the southern stretch being fully funded.
That offer is dependant on County Hall making up the shortfall and recouping some of it via developer contributions from new house builds but the authority says the steep increase in costs means this is no longer possible because of the council's worsening financial position.
The county council is having to step back from building the southern section but says it will continue to work with Melton Borough Council and other stakeholders to identify future funding to revisit plans for the south link scheme.
Nick Rushton, leader of Leicestershire County Council, said: "We've bent over backwards trying to identify alternative funding methods and lobbied government for more money to help us get the southern leg over the line.
"We've simply exhausted all avenues and cannot afford to build it at this point in time, given our cost pressures and inflation.
"Given the amount of work put in on the southern stretch to date, we would be in a good position to bid for money to support this project at a later date.
"We're committed to working with Melton Borough Council, MPs and other stakeholders now and in the future, to secure cash and deliver their local plan."
Like other local authorities, the council is facing increasing financial pressure with inflation, the National Living Wage and spiralling social care costs set to drive up its budget shortfall to over £100million by 2027.
Work to build the northern and eastern legs of the MMDR got underway earlier this year.
The ground has been levelled and drains and fencing put in for the new 7.1km road, which is on track to open in late 2025.