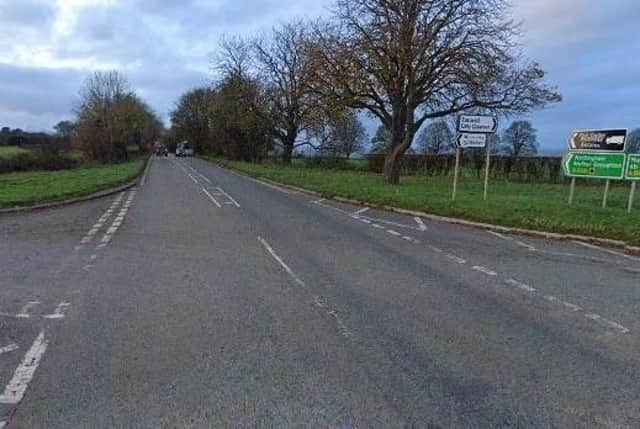 The A606 crossroads with Six Hills Lane EMN-210712-143036001
There have already been four serious incidents this year, including a fatal collision, at the junction of the A606 with Six Hills Lane.
This follows numerous other accidents over recent decades, some of which have resulted in serious injuries and deaths.
This led to the Six Hills Lane approach being renewed and clearer signage, with large yellow-backed give way signs and advanced give way signs.
Further detailed analysis is also being undertaken after Melton MP Alicia Kearns flagged up safety concerns in the wake of the recent fatal collision.
These could include better signage, the provision of a roundabout and other measures to reduce speeds and increase awareness on the approaches to the junction.
Mrs Kearns said this afternoon (Tuesday): "It's vital that our roads are safe – and that means responding to accident hotspots, like the Six Hills Lane
"I'm relieved that the council has acted and implemented initial safety measures – and I'm hopeful that these measures will go some way to making the junction safer.
"The county council has also committed to a cluster site analysis study of the junction – and will be considering all the points that I raised following the accident in November.
"I'm confident that the measures will result in a safer road for everyone you use it."