Melton's radio station gets Royal seal of approval
Presenters at Melton's radio station are celebrating a special honour this week from His Majesty, King Charles III.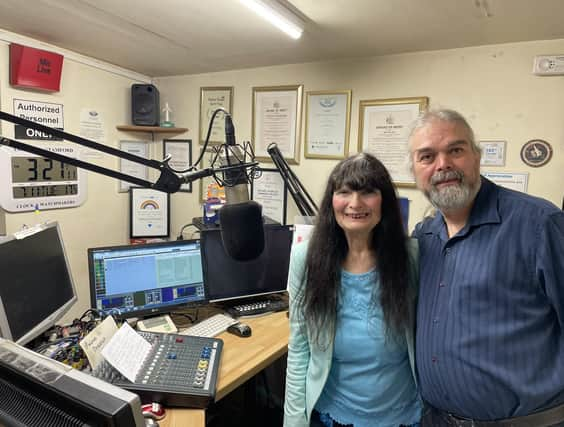 103 The Eye, which has just turned 18-years-old, has been recognised for its work in broadcasting programmes to residents across Melton Mowbray and the Vale of Belvoir with The King's Award.
Christine Slomkowska, station manager and a Drivetime presenter, says the prestigious award recognises their dedicated years of service and the impact the station has had on the area.
She told the Melton Times: "We're really very honoured to receive The King's Award for the work we've done.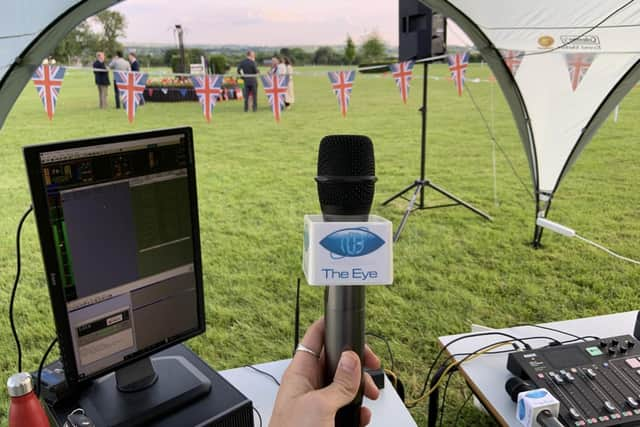 "It's a team effort, we couldn't do it without all the volunteers, and we'd like to say a big thank you to everyone who has supported us over the 18 years, not just our presenters on air.
"A lot goes on behind the scenes and, of course, we thank all our advertisers and sponsors. We really appreciate the support of the entire local community."
Christine said that during the Covid lockdown the entire station had to adapt to remote working, something that was very alien to a live broadcasting environment.
"We managed to maintain a full output of programmes during lockdown," she explained.
"We received so many messages of support from listeners who relied on us when they were isolating or isolated, thanking us for being there."
103 The Eye has become a shining example of what community radio should look like and operate like for other newer licence holders across the country.
As the very first community station to go onto the airwaves in 2005, they are now looked to as the trailblazers.
Christine said the station began holding small meetings with other community stations to share ideas on matters, including programming, licence renewals and common goals.
"Unlike commercial radio, community radio isn't in competition with each other as we have common situations that will arise, but we all serve our specific audiences and communities," she said.
Patrick McCracken, better known to his breakfast listeners as Crackers, commented: "Christine has a business head, and that's what is important to keep the station going.
"There's a lot of administration to be done, legal matters and bills to be paid.
"My actual role in the station is in Breakfast five days a week, and Community Focus on a Sunday morning.
"We cover stories and share interviews, and if people can't get to us we can go to them with our pop-up studio.
"I do a lot of the technical work involved at the transmitter site.
"The work I really enjoy is helping to shape young talent and new presenters into a polished broadcaster."
The station has produced some stars in the world of broadcasting and journalism, including James Hall, who has presented on Capital FM and Radio X – often presenting early breakfast before Chris Moyles kicks off Radio X breakfast.
Christine says that James always remembers where it all began, back in his hometown of Melton Mowbray.
"Community radio doesn't only put new talent out into the industry, but also older radio presenters can join stations like 103 The Eye to keep their hand in the industry they love," she added.