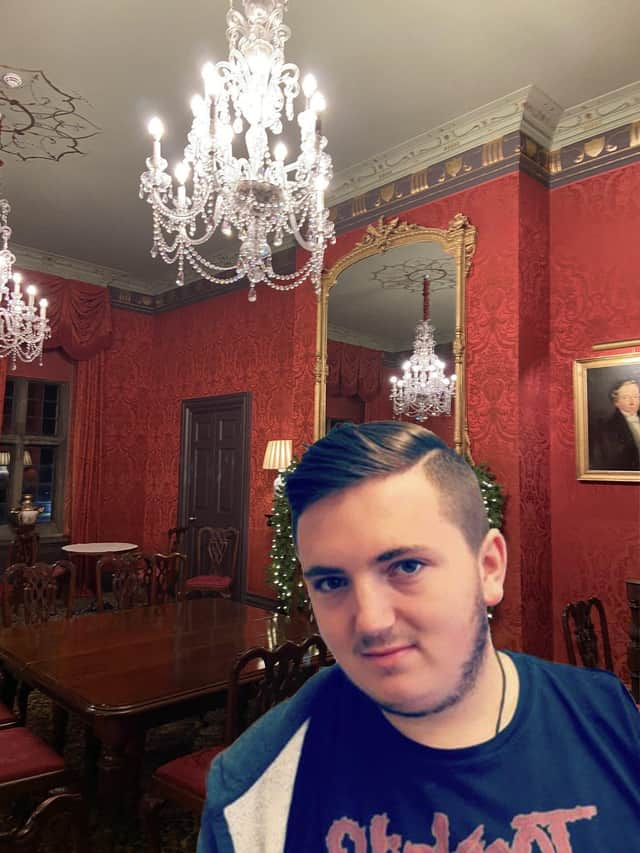 Ben Canham
"I lost both my parents at a young age. My dad passed away when I was 17. He had lung cancer. Then a year later I lost my mum with heart failure. When this happened it was a huge change in my life because I had to move out of my mother's home into a flat on the other side of town. I had no family support, as my siblings no longer wanted to have any involvement with me. I think this is because of my Aspergers.
"At the time of my mother's death I did have some support from social services and I attended some grief support groups, however I did not find those very helpful as being amongst strangers made me feel anxious. I did have some friends from primary school but I found it really hard in unfamiliar surroundings and often felt completely alone. It was at that point that I began to turn to social media and began to develop friendships through the use of Facebook and Twitter.
"I now have over 18,000 followers on Twitter and about 300 friends on Facebook. They are spread across the world from the USA to Australia. Some of them live closer to where I live and I enjoy meeting up with them face to face. We go out for meals and last year my school friend and I spent a weekend in London. I loved that, especially going to Abbey Road and London Tower Bridge.
"Another of my friends lives a two hour train ride away and I decided that I would visit him via the train, I planned my journey very carefully. I had a good trip there and I spent a nice day with my friend but coming home the train broke down and it was diverted. I found this very difficult and I had a huge panic attack in the station. You see, for someone like me, I find it very difficult if my plans are changed unexpectedly and I also struggle with crowds. I do receive counselling for my anxiety but it is sometimes not enough to deal with my anxiety and my depression. One of the hardest things for me is when my friends go home, I have an overwhelming feeling of loneliness.
"In the last few months before lockdown I have had to endure abuse from some young people who live in the town. I was threatened with a knife and injured by stone throwing.
"Some of my friends on Twitter suggested getting the police involved, which we did, and the culprits were spoken to. I am still fearful of going out on my own, and when the news about the virus came out I decided I was not going to leave the house. I have been in my house for eight weeks.
"I really deeply miss my friends so much, you have no idea how this has affected me in my every day life. It just makes my heart so sad and makes me feel alone and lost. I know we are all in this together but that's what we all say, and really everybody's different and I think of this differently, and it's just not the same without my friends. I really miss them to the bottom of my heart. They're good-hearted people and I know that they care about me and try to keep in contact via social media, but it's not the same as having face to face contact with some of them who come over and we go out together.
"Early in the situation before the lockdown I ended up with no food one day. I was very grateful to one of my friends who came over the next day and sorted out my shopping and the situation with my bank card. I had to trust him as I could not leave the house. I have not physically seen anyone since that first weekend.
"The first weeks of lockdown were really hard I sometimes felt like screaming at the walls, it was a very dark time. I spent a lot of time watching TV news casts and reading about the virus on social media. I also remained in contact with my friends through social media.
"I found it really hard to set up a routine and my sleep pattern changed but gradually this has improved and I try to get to bed at a decent time.
"Some of the things that I found really helpful have been talking to people through Twitter and Facebook. I have a friend that phones me regularly every day to speak to me.
"My reason for writing this story was because of an article I read on May 10 ('People with autism and learning disabilities have been abandoned in the coronavirus crisis, their deaths uncounted' inews.co.uk).
"When I read this it made me angry because I felt people like myself weren't thought of and were being ignored."