'I loved working with Michael Caine'
A Whissendine man has been talking about his role in helping to create one of the movies of the year, which stars Michael Caine and the late Glenda Jackson.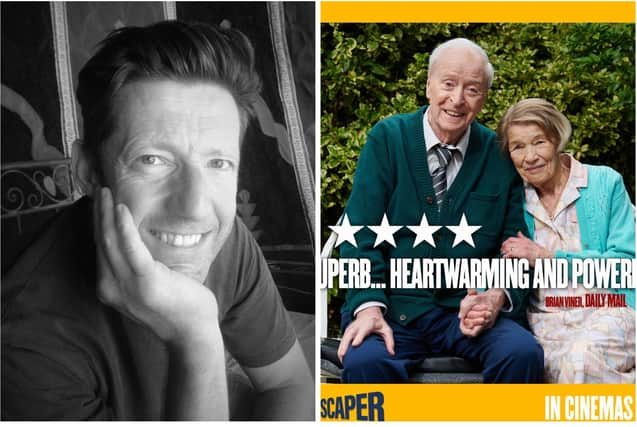 William Ivory wrote the screenplay for The Great Escaper, which is based on the real life story of Second World War veteran, Bernard Jordan.
It portrays his 'escape' from an East Sussex care home to attend 70th anniversary commemorations of the D-Day landings in 2014.
William, who also did the screenplay for acclaimed 2010 film, Made in Dagenham, and a number of TV dramas and movies, has given the Melton Times a fascinating insight into his craft.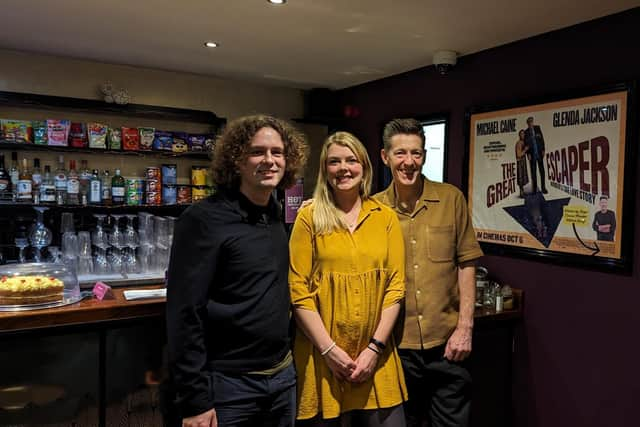 Nick Rennie: Was the movie already cast when you started writing the screenplay?
William Ivory: No, the screenplay was completely finished before we had anyone involved. The extraordinary thing was that we had the script and I said to the director, Oliver Parker, 'who would be your two for the leading roles?' We wrote the names down separately and we had both written Michael and Glenda. They were both keen to do it but Michael had to have an operation on his spine. We thought it was dead in the water because it wouldn't have worked without them but then a year later Michael said he was ready to do it.
NR: As the screenwriter, were you there when they were filming the movie?
WI: Not as much as I normally would because the Covid pandemic was still going on at the time.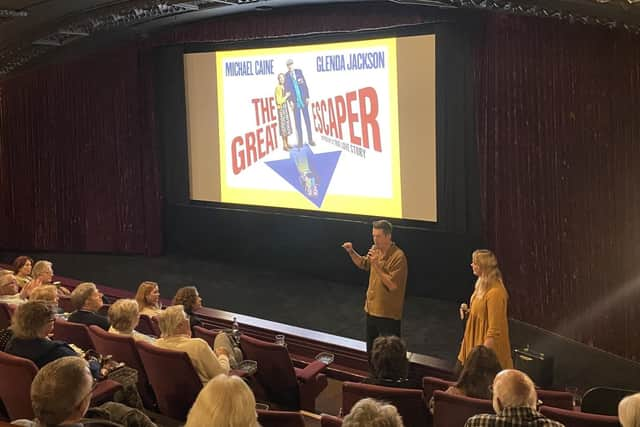 We kept the set very shut down, especially as we had elderly actors.
But I went down to Twickenham Studios, where we shot some of it. The irony is when you walk in they've got a big plaque on the door which says 'You were only supposed to blow the bloody doors off' because it was where Michael made The Italian Job.
They had pictures of him making the film in 1969 and there he was back there all these years later.
We had another memorable day on the ferry when we went to France there and back six times and we never got off. We felt a bit queasy on the third crossing.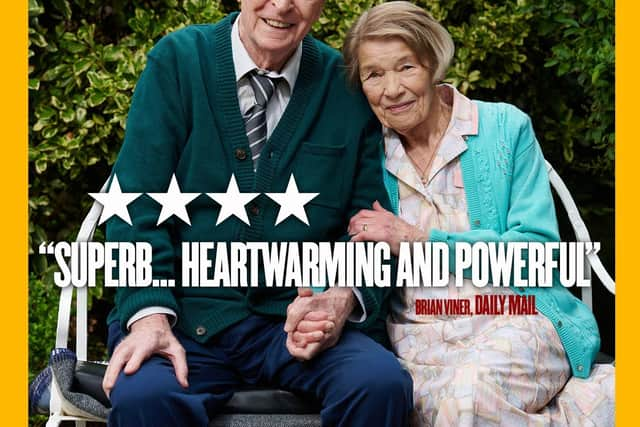 NR: How did you find Michael Caine? Did you manage to spend much time with him?
WI: He is just lovely. Him and Glenda are very different in the way they work. Michael is very uncluttered with the way he acts. He imagines himself in the part, he becomes the part and says the words and he then wants to get home for a glass of wine and some nice Italian food. Glenda was much more analytical and thought about the sub-text a lot. They had a real respect for each other on set.
Michael was great fun and a great raconteur. Glenda saw the film and loved it. We had a screening pretty much for her and Michael because we wanted them to be the first to see it. We went for lunch together and she was on great form. Sadly, just three weeks later, she passed away.
NR: It is clearly a poignant time for the movie to be released, in the run-up to Remembrance Sunday?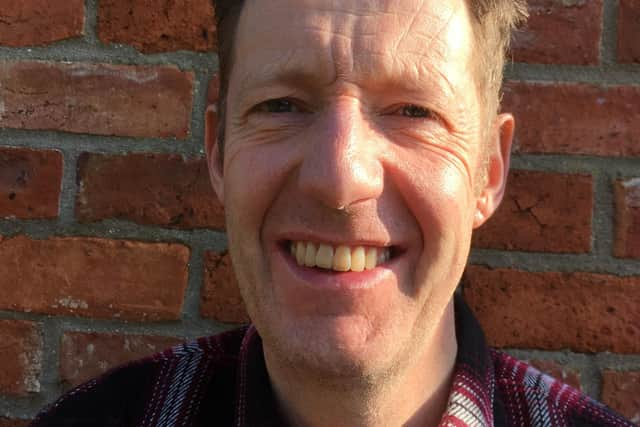 WI: My dad, who was also called William, and my uncle Lawrence were both in Bomber Command in the Second World War. Recently it was the 80th anniversary of the night my uncle was shot down and killed. Dad survived the war and his brother didn't but he didn't really talk about the war, other than in a comic book way.
The funny thing was that dad always got lost when we drove to see family in Wales every year. Mum used to say to him 'how did you ever find Germany in the dark?'
But this time of year always resonates with me because I think about dad and about Lawrence, who was only 24 when he was killed.
NR: You regularly go to The Regal cinema at Melton and I know you attended a special Q&A there when The Great Escaper was first screened there?
WI: It was lovely, Jacob and Bryony organised it so well.
There were some really good questions. There was a chap there who had been a chaplain and he had been involved with various veterans associations and he felt the film was very accurate in terms of people 70 years later still suffering from flashbacks.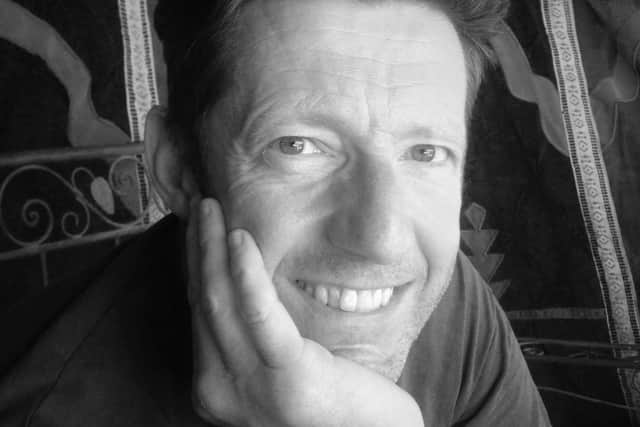 NR: What is it like when you finally see the movie that you've written the script for?
WI: There are always moments where you think 'oh, I should have done that differently'. But there are bits, like in this movie, where you see the CGI treatment of a sequence with characters on the cliff looking out towards France and this squadron of 12 Lancaster Bombers powering overhead. It made me well up because it made me think of my dad. I didn't think of that when I was writing it.
NR: Do you see a future for cinema with so many films now on streaming services on TV?
WI: Yes definitely. Cinema can offer real scale, with movies like James Bond, Mission Impossible and the new Top Gun, which offer incredible spectacle which you can only get at a cinema. More than that, it is being in a room with other people and sharing in emotions. With The Great Escaper, the point I really felt it was going to do well was the first public screening when a lady came up to me, she had red eyes, she touched me on the shoulder and she said 'Kleenex should be sponsoring that'.
***The Great Escaper continues its run at The Regal in Melton throughout November.