Heavy snow in Melton: Schools closed, buses cancelled and roads treacherous
Schools are closed, buses are cancelled and driving conditions are described as treacherous this morning (Friday) as heavy snow continues to fall across the Melton borough.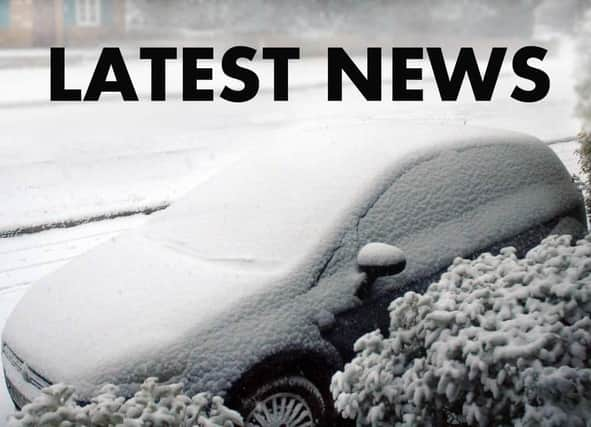 Many families headed to Melton Country Park to enjoy some sledging or a spot of frolicking in what looks like a winter wonderland.
Both of the town's secondary schools are closed today - John Ferneley College and Long Field Spencer Academy – while students at the Brooksby and Melton campuses of SMB College Group have also been told not to attend classes today.
Christine Stansfield, executive headteacher at John Ferneley College said in a message to parents: "Unfortunately, it has not been possible to fully make our site safe this morning, therefore I have made the difficult decision to switch to working from home today.
"Student safety has to be our single priority on days like today.
"Many students travel in from villages outside Melton and Melton itself is also currently not clear for the all-important morning commute.
"Remote learning will be in place today for all our students – students should access their class groups on teams where work will be provided."
A statement from Long Field Spencer Academy reads: "Long Field Academy will be closed today.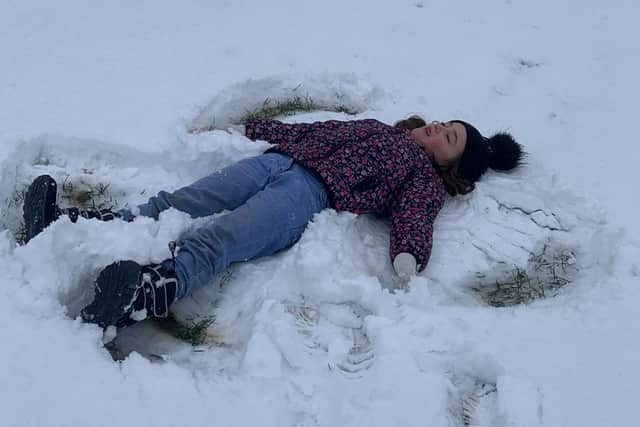 "We are just not able to get in safely."
The town's biggest primary school, Brownlow, is also closed 'due to the bad weather and road conditions, affecting safety'.
The Grove Primary School is closed with headteacher Hayley Cheeseman saying to parents and pupils: "I have made the decision to close school as the site isn't as safe as i would like it to be, staff will have risky journeys getting to school and the roads for you on the way to school are not looking good. The snow doesn't seem to be easing either!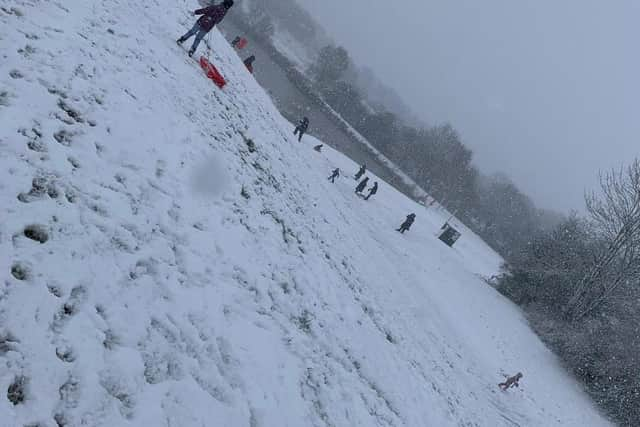 "Please use today as a family day - play some games, read together and get out in the snow. It isn't very often we get snow so have fun in it - make snow people, throw snowballs and watch it melt.
"Have a great weekend and I am sorry if this leaves some of you in a tricky situation with work.
"We just can't risk anyone getting hurt."
Swallowdale School, St Francis and St Mary's Schools are also closed, as are village primary schools at Ab Kettleby and Old Dalby.
Snow and ice on roads across the region have created difficult driving conditions, particularly on the A606 between Melton and Oakham.
Traffic was was said to be at a standstill on the A606 north of Melton at Ab Kettleby with a lorry stuck on Broughton Hill.
Leicestershire Police posted on social media this morning: "We are very busy due to the weather and are getting numerous calls about vehicles stuck in the snow.
"If the vehicles are not in a dangerous position/causing a major hazard then please do not call us about this. Please stay at home if your journey is not essential."
Centrebus say a number of services are currently suspended due to heavy snow in the Grantham and Melton areas.
These include the 8 Grantham to Melton and Loughborough, the 23 Melton to Bottesford, the 25 Melton to Stathern and the R2 Melton to Oakham.