Get your entry in for Melton's Got Talent and other Rotary awards
Young people are invited to take part in a talent contest which showcases the best singers, dancers and musicians in the Melton borough.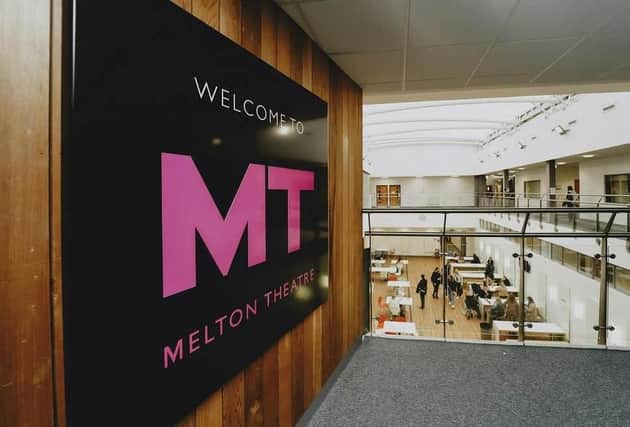 Rotary in Melton is organising the second annual Melton's Got Talent at Melton Theatre on Friday November 17, at 7pm.
Local young people aged up to 25 are eligible to take part to perform their skills in front of an audience – they can sing, dance or play an instrument on their own or in a group.
Email [email protected] or call Siobhan Lane on 01664 561234 to enter or find out more.
Rotary has also launched its Youth Projects, which are aimed at students in Years 4 to 13 in schools and colleges, as well as members of local youth groups. You can enter individually or from a school or college or youth group. If you are interested you can take the information into your school or college and see if other students would like to get involved. Projects to enter:
Rotary Stars: Presentations take place at the end of the summer term. This award enables teachers to recognise and reward Year 6 pupils for work outside the academic curriculum and helps to increase self-esteem.
Young Citizen: This is an award which recognises and rewards young people under the age of 25 who have demonstrated on-going acts of good citizenship, such as 'service before self'.
Young Musician: This competition is for students from Year 4 up to school leaving age. Participants can be soloists or members of a group or band. They can sing or play an instrument. The local heat will be held early in 2024.
Young Writer: This competition is also run for three age groups – Junior, Intermediate and Senior – and gives students the chance to develop their writing skills and to use imagination and creativity. The theme for this year is 'Rebuilding'. Entries for the local heat should be received by the beginning of February next year.
Young Artist: Also run for the three age groups – gives participants the opportunity to express their idea of the theme 'Rebuilding' and turn a blank canvas into a work of art. Closing date for the local heat is Thursday February 29 next year.
Young Photographer: This is run for the three age groups and gives those taking part the chance to interpret the theme of 'Rebuilding' in an imaginative way, and experiment with digital and traditional methods. The deadline for the local heat is also February 29.
Youth Speaks – a Debate: This competition gives those taking part the opportunity to put their public speaking skills to the test. In teams of three the students present arguments and points of discussion, before taking questions from the judging panel. The participants choose a topic which is important to them. The district heat will take place on January 6 next year.
You can find out more about each of these competitions as well as the rules and entry forms on the Rotary website HERE – click on youth competitions and scroll down to find the one in which you are interested.
Alternatively you can email Maggie Saunders at [email protected] or call her on 01664 500057.