Disabled Melton man feels trapped in his council flat
A Melton man says he has serious mental health issues after being effectively 'trapped' in his flat for eight months after his leg had to be amputated.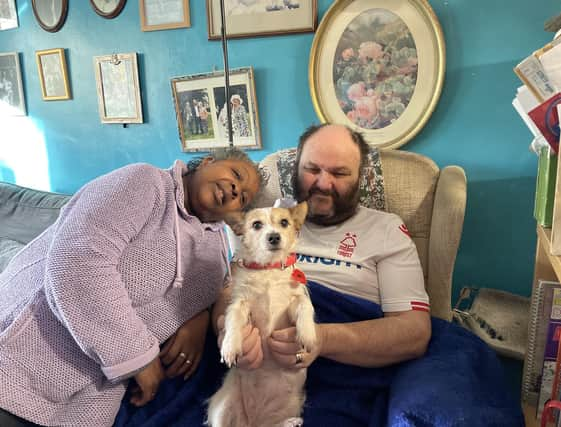 Retired coach driver, Nick Ablewhite, is frustrated that Melton Borough Council has delayed making recommended adjustments to his Beckmill Court flat to allow him to more easily leave and return to the ground floor property.
Occupational health said a bedroom window should be removed and replaced with a door to improve access – he has had several meetings with the borough council but nothing has been done.
Nick says he is also keen to have a prosthetic leg fitted but because the access to the flat is so tight it requires a double crew ambulance to get him to the limb clinic at Leicester and they've only had single crews available so far.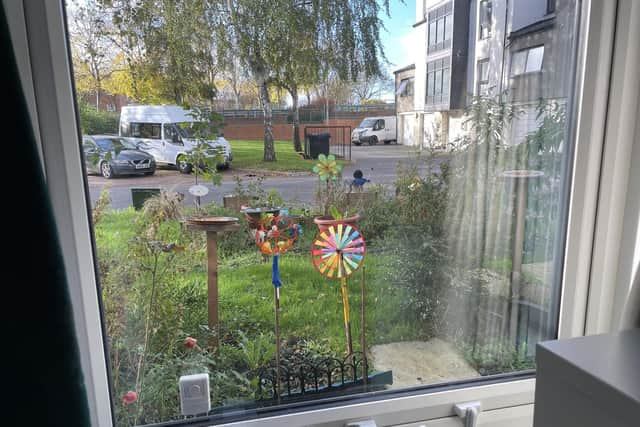 Reflecting on the council's inaction, he told the Melton Times: "All they do is talk, write a bit down and then you never hear anything from them.
"It does my head in. All I do is lay in bed, and then when I get out of bed, I go to the bathroom have a wash, and then I come into the living room and then I'm stuck in this chair. That's my everyday life, stuck in bed or stuck in a chair."
Nick celebrates his 20th wedding anniversary next year with wife, Maxine, who says she has noticed a drastic change in his personality through being stuck at home.
He used to meet friends in Melton and Grantham regularly before his operation and also enjoyed watching his beloved Nottingham Forest FC.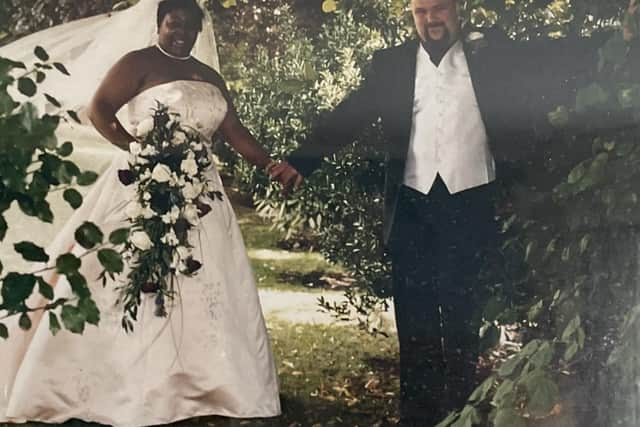 The couple say the council offered them a home on Mayfield Street in the town but that would mean they wouldn't be able to live there with their pets, their dog Princess and cats, Whiskey and Mackie.
Maxine said: "It's a worry for me. Some days he's still in bed when I come home because he has nothing to get up for."
And Nick added: "I want to be able to go and walk my dog and just get out of these four walls."
A spokeswoman for Melton Borough Council told the Melton Times: "We are aware of the ongoing situation and are in regular contact with the tenants.
"Please be assured that our housing team are doing their very best to put solutions in place, working very closely with colleagues at Leicestershire County Council."
She added: "If a home does require adaptations, we will seek advice from the Occupational Therapy Team at Leicestershire County Council and from there would look to review the options available to us.
"This could be to either adapt the tenant's existing home, move them to an already adapted property or move them to a property which is more suitable for the adaptations required.
"The council has a responsibility to ensure that when housing or rehousing tenants that the property is suitable and meets necessary criteria, taking into consideration the existing housing stock available to us, budgets and the needs of other residents on our housing list."
Melton MP Alicia Kearns says she has been in contact with Melton Borough Council asking for them to re-prioritise Nick's situation after being approached by the Melton Times for comment.