Deadline nears for Melton borough's health and fitness awards
Deadline for nominations for this year's Let's Get Moving Melton Awards is Sunday.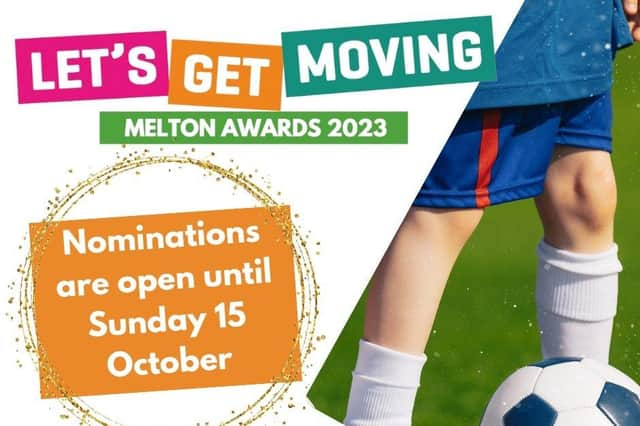 The awards recognise sporting success and champions of health and fitness in the Melton borough.
They also celebrate unsung heroes, those who make things possible behind the scenes, people who have achieved and others who have inspired others.
Residents are encouraged to nominate people or groups within the community who they believe should be recognised for their achievements and dedication to sports, physical activity and health.
The awards are organised by Melton Sport and Health Alliance, which is led by Melton Borough Council, and a presentation night is scheduled for Thursday November 30.
Once all nominations have been received an independent panel will review all submissions and create a shortlist of nominees, which will be posted on the Melton Sport and Health Alliance website ahead of the awards ceremony.
The categories cover school teams, adult teams and inclusive person of the year, among many others.