Council chief executive boosts mental health charity with fundraising run
The chief executive of Melton Borough Council raised more than £1,000 for a mental health charity by completing the Great North Run.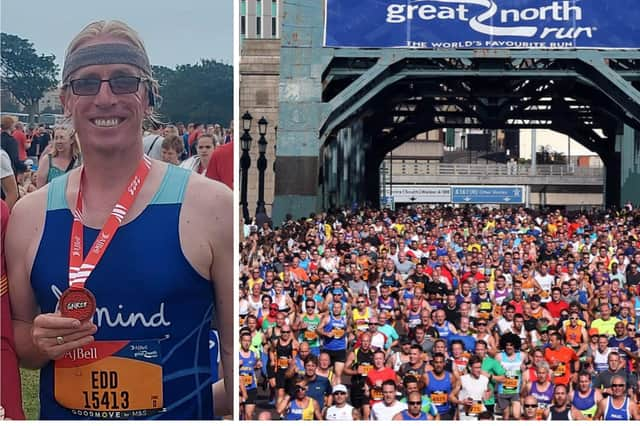 Edd de Coverly ran the half-marathon on Sunday in 1 hour, 49 and 56 seconds with sponsorship for MIND.
He managed to finish the course, around the roads of north-east England, before torrential rain drenched those participants still running.
It was Edd's first major distance run since he ran the Robin Hood Half Marathon in 2005 and the London Marathon the year after.
He said: "I trained for about three to four months.
"Sunday's run was an amazing experience, it was really warm to begin with so lots of water was needed, but we had fantastic support along the way which was a big help.
"My legs are a bit sore now but it was a great experience that I'd recommend to everyone.
"I'm delighted to have helped raise money for a great charity doing some vital work promoting better mental health."