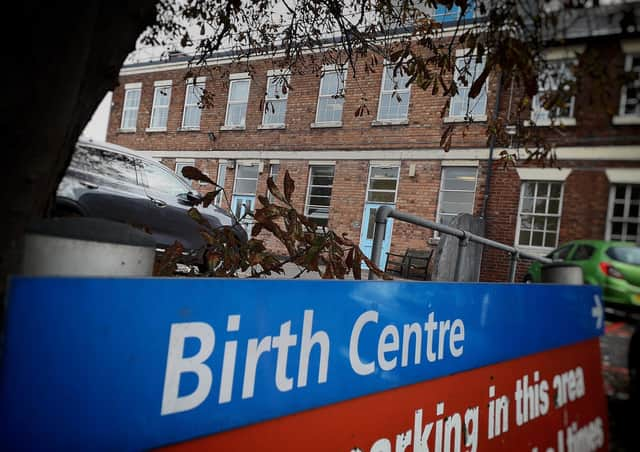 St Mary's Birth Centre in Melton EMN-200326-135452001
Stephens Footprints Babyloss Support Group, which was formed in the town 10 years ago, wanted to help because more women are being diverted to the Thorpe Road facility because of the strain on hospital resources in the city caused by the coronavirus pandemic.
The organisation contacted midwives at St Mary's to ask them what they needed as they cope with increasing numbers of mums.
Cara Lilley, from the charity, told the Melton Times: "The members of Stephens Footprints had some funds available that they had raised and after discussion, we telephoned St Marys Birth Centre to ask if there was anything they could benefit from with the current climate and the fact that they were getting busier with more mothers in labour being sent to them away from the main hospitals.
"They informed us of the need for more paediatric stethoscopes and ophthalmoscopes to assist them with doing the newborn checks, something they were now having to undertake as an extra duty because of the Covid19 situation.
"They also asked for a few other items that would help to ease expectant mothers stays at the maternity unit, such as a birthing partner bean bag, and some calming items for the birthing pool room plus a newborn car seat to assist transfer to Leicester hospitals if needed, donations in total to the value of just over £1,000."
Cara added: "Of course all our families in the group wanted to help the maternity unit at this difficult time and we really hope that this has supported them in their hour of need, as much as the midwives all supported us in ours and we were glad to have been able to help them with the paediatric equipment they needed at this time."
Stephens Footprints Babyloss Support Group is open to anybody who has been affected by the loss of a baby at any stage of pregnancy, or at birth or shortly afterwards.
The group is a self help one, where those who have lost a baby can get together informally and share their experiences with others who have experienced the same loss.
Meeting, which were being held at Mary's Place in Melton, have been suspended during the Covid-19 lockdown.
St Mary's Birth Centre is under threat of being closed due to plans to consolidate all county maternity services at new and existing hospitals.