Major Melton Mowbray road to be closed for a week
One of the main routes in and out of Melton Mowbray will be closed for a week, motorists have been advised.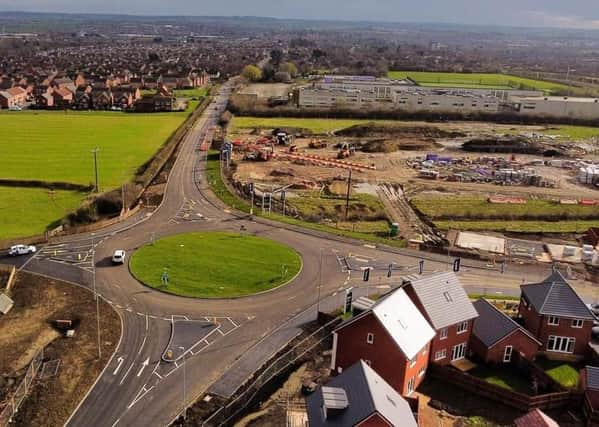 The closure of Scalford Road, from the junction of Holwell Lane to the newly-built roundabout for the Bloor Homes development between October 16 and 23, is to enable to work to take place safely on the town's new partial bypass.
Leicestershire County Council highways has agreed to a Temporary Traffic Regulation Order for this stretch of road to be closed for drainage works and BT cable diversions to be carried out.
The Scalford Road closure will be in place from 6am on Monday October 16 and the route will reopen at the same time on October 23.
A spokesperson for the NEMMDR project said: "The closure will be in place during half term break to help minimise disruption on the local road network."
Drivers travelling from Melton will have access up to the Bloor Homes housing scheme roundabout, just north of John Ferneley College. Scalford Road will be closed from this roundabout to the north and no further access will be permitted.
Motorists heading to Scalford should follow the diversion via Melton Spinney Road and vice versa.
Contractors, Galliford Try, are this week starting to build the section of the North East Melton Mowbray Distributor Road (NEMMDR) from the A606 Nottingham Road and Scalford Road and also beginning bridge foundation constructions at Scalford Brook, Thorpe Brook and River Eye.
National Grid has a planned road closure on October 14 and 15 at the junction of Scalford Road with Holwell Lane but this work is not part of the NEMMDR project requirements.