Councillors confirm commitment to Melton bypass southern link
Councillors have reiterated their commitment to the building of a southern link to Melton's approved partial bypass despite the cost of it more than doubling in the last four years.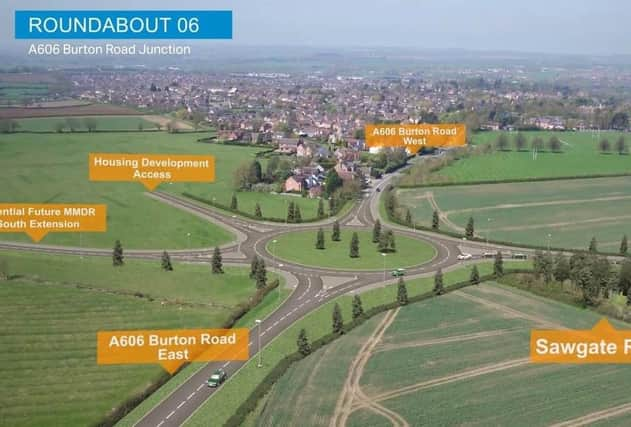 Work started in March on the north and east sections of the Melton Mowbray Distributor Road (MMDR), linking the A606 Nottingham Road to the north with the A606 Burton Road to the south of the town, and it is expected to be open to traffic by mid to late 2025.
A proposed southern link, which would connect Burton Road with the A607 Leicester Road, still requires planning permission and full funding.
The government's Homes England body agreed to pay £18.5million towards the original £27.5million cost of the road, with Leicestershire County Council forward funding most of the remainder before recouping the cash from developers building houses in the south of the town.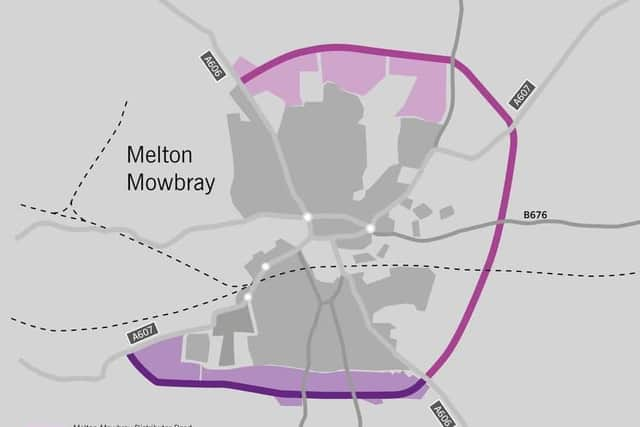 However, the price of the southern link has since shot up to around £61.4million and cash-strapped County Hall is reluctant to commit further funds to it at present due to its perilous financial position.
Because of the sharp increase in the cost of the project, Homes England is now requiring the county council to put together a 'Remediation Plan' to show that building the road is still viable.
Melton Borough Council's cabinet voted yesterday (Wednesday) to confirm the authority's commitment to the southern link and to work with the county council to seek additional sources of finance to make up the shortfall in the funding.
A report before members stated that extra funds could be accessed through developer contributions from the building of more homes to the south of the town, within the guidelines of the Local Plan.
The borough council could also secure more money through levelling-up funding, the report says.
The cost of the north and east sections of the MMDR have also soared from £63.5million to around £125million, due to inflation and sharply rising construction costs in recent years.
The Department for Transport is funding £49.5million towards the north and east links with County Hall contributing most of the remaining cost before recouping it in developer contributions.
The approved scheme will feature a single carriageway road, crossing Scalford Road, Melton Spinney Road, the A607 Thorpe Road and the B676 Saxby Road, with six new roundabouts en route.