New funding to tackle Melton's anti-social offenders
New funding is to be pumped into Melton to tackle a rise in anti-social behaviour (ASB).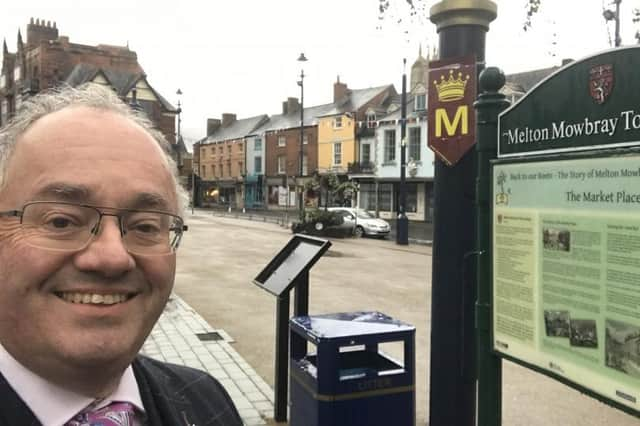 Leicestershire Police and Crime Commissioner, Rupert Matthews, has secured almost £1milliion of extra Home Office funding with a big portion of it being directed towards Melton.
Lighting will be improved in the town centre and extra CCTV cameras will be installed, there will be educational outreach work with young people at risk of engaging in ASB and training will be given to officers involved in dealing with offenders.
It is a boost for Melton shortly after police introduced short-term dispersal orders to keep anti-social youths away from hotspot areas.
Some of the funding will also go to tackle crime in Oadby and Wigston and to initiatives tackling Violence Against Women and Girls (VAWG).
The improvements, which will be implemented over an 18-month period between October 1 2023 and 31 March 2025, will support the PCC's Police and Crime Plan commitment to prevent crime.
Mr Matthews said: "This funding is fantastic news for our communities.
"It will make a huge difference to public confidence and help strengthen our neighbourhoods and make them more resilient to the threat of crime.
"Too many people live in fear from intimidation, drug crime and nuisance behaviour on their streets.
"This is unacceptable and must end now."
Reflecting on the new funding, Mr Matthews added: "These projects will build on the work I am already doing to empower local people to reclaim their communities and take a stand against the crimes that bring misery to their lives.
"Nothing can be achieved by one agency alone. Partnership working is at the heart of these plans and together we will not only increase the opportunities for offenders to be caught and brought before the courts we will also tackle the source of this offending to prevent more young people being drawn to behaviour that could escalate in the future into serious crime."
The project will be boosted with matched funding by the PCC and local authority partners to maximise the impact of the interventions and to sustain improvements into the future years.