Melton police chief targets anti-social youths after upsurge in incidents
A group of around 15 youths - one aged just 12 - have been identified by police as the main perpetrators of persistent anti-social behaviour (ASB) leading to a dispersal order being introduced in Melton Mowbray.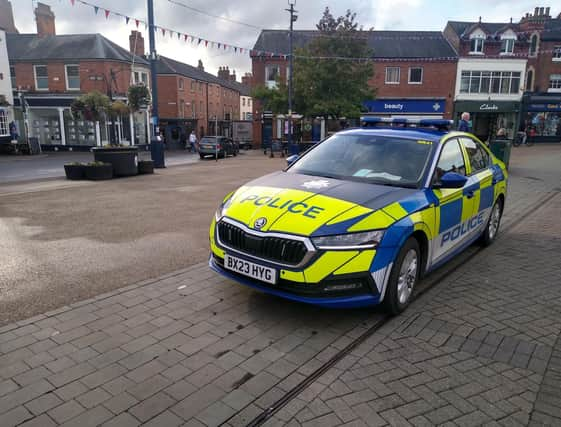 The new policing commander, Insp Darren Richardson, said there had been reports of shop staff locking themselves inside in fear and of offending youngsters reacting abusively when their behaviour was challenged.
Melton town centre, Play Close park, McDonald's and Sainsbury's have been hotspots for anti-social behaviour and Insp Richardson said an upsurge in incidents had left officers with no alternative but to bring in dispersal orders, which are in place until 8pm tonight (Thursday).
Insp Richardson told the Melton Times today: "What we have had historically in Melton is a rise in ASB in particular areas around school holidays and half-term periods.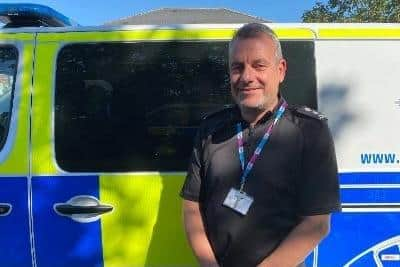 "Over the last few days we've had some quite significant incidents of ASB, attributed to the same 10 to 15 youths.
"We've had them riding scooters through the aisles of shops, such as Pets At Home, and vaping and being quite abusive.
"They were rattling doors on Rosebery Avenue, just behind McDonald's and also stealing hats from market stalls.
"There was an incident with a knife which has been dealt with.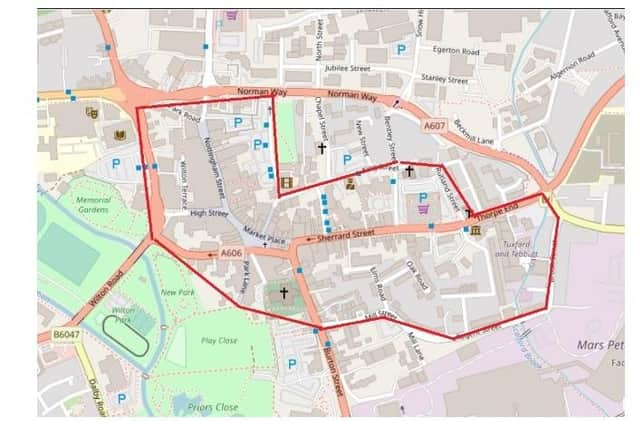 "We have had some criminal offences, thefts, assaults and criminal damage as well."
Insp Richardson said there has been a positive feedback from the community since bringing in the dispersal order, which allows officers to move ASB offenders away from specific areas and ban them temporarily from returning there.
"In total we've given eight dispersal orders out - seven were issued last night and we gave a retrospective one out today," he said.
"When they are given the direction to leave, the officers give them a form and a map to show them the exclusion area. Then we direct them to leave in a certain direction and in a reasonable amount of time.
"They will explain how long the order stays in place.
"We have had questions such as 'can I go shopping with my mum at Sainsbury's?' and of course they can't.
"Where possible we take the youths back home just to make sure the parents understand as well.
"Last night, unfortunately, we arrested and subsequently charged one person with returning to an area they had been dispersed from. That youth was 12-years-old."
The commander insisted that police did not consider all young people in Melton were troublemakers.
He explained: "The common issue with these latest incidents is that when the behaviour is challenged people are getting a very hostile response from the youths.
"Some shop workers have been in fear and had to lock themselves inside.
"Clearly we needed to go to the next level, which is putting these dispersal zones in place.
"For Melton it is rare to take this action but it is needed at the present time."
The new CCTV network in the town is already paying dividends by identifying many of the youths involved in the recent ASB upsurge, Insp Richardson said.
Police now have access to high definition images of offenders and the cameras give a much greater coverage of the town and key ASB hotspots.
Insp Richardson added: "Parents can help massively.
"They should know where their child is, for a start and give them a curfew at night.
"We are having ASB at certain times of night which you wouldn't associate with youngsters. Some of these young kids are out at midnight."
The commander said the vast majority of the recent ASB offenders were students at the town's John Ferneley College and he said officers would work with staff there to improve behaviour.
"We have a great relationship with one of the youth engagement officers at John Ferneley," said Insp Richardson.
"I will be doing some work with her because all of these kids, bar one, are from there.
"They are doing some great stuff there to keep the kids occupied and make them aware of what is right and wrong but more work is needed."
Melton Borough Council officials and the local community safety partnership will have an input in dealing with ASB offenders.
"We share information with them as a partnership," the commander said.
"They will be significantly involved in the aftermath of these dispersal orders.
"There will be home visits and acceptable behaviour contracts (ABCs) can be issued by the council, which we support.
"We will work with the individuals identified through the dispersal orders just to support them and divert them away from this sort of behaviour."
Insp Richardson said there were facilities in the town which young people can use to stop them getting bored and causing trouble.
"There is a great floodlit football area in the town, the cage on Dalby Road, and also the skatepark.
"It's about these young people considering how their behaviour impacts other people in the town.
"I've been working with the local authority to see what diversion schemes we can get them involved in during these holiday periods."
The commander said the same ASB issues were prevalent in Melton when he last worked in the local force six years ago. He is determined to deal with them.
"We just need to make sure we engage with them and give them alternatives to causing ASB in the town," he added.
"I was out last night and there were a lot of youths who were extremely well behaved, out with their friends eating at McDonald's or going on the skatepark doing normal stuff young people do and not causing anybody else an issue.
"We shouldn't stereotype all youths as disruptive and ASB offenders when they are not, especially not in Melton."