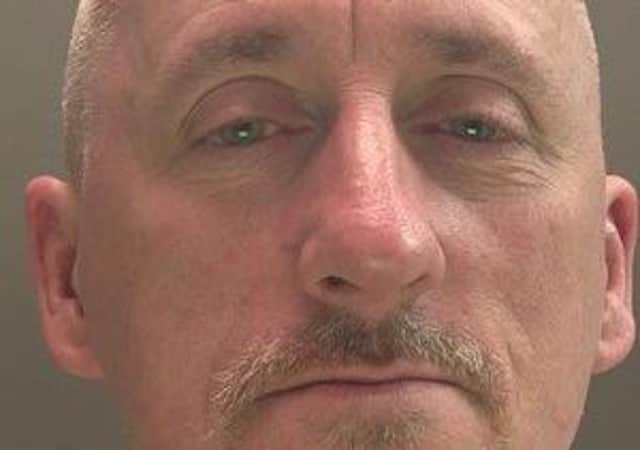 Mark Anthony Ryder, who has been sentenced today PHOTO LINCOLNSHIRE POLICE EMN-201218-173223001
Darren Guildford (46), of Nether Street, was given a 10-month jail term while 46-year-old Michelle Bloxham, of Boyers Orchard, received an eight-month suspended prison sentence, when they appeared at Lincoln Crown Court.
The case, which relates to offences committed at HMP North Sea Camp, near Boston, also involved an inmate there, Mark Anthony Ryder, who is 52.
He also faced a charge of possessing a mobile phone inside the prison.
Ryder was sentenced to 14 months and 10 months, respectively, the terms to run concurrently.
A spokesperson for Lincolnshire Police said, "These items are prohibited for a reason and any attempt to bring them into a prison is a very serious matter with serious consequences.
"I hope this is a clear deterrent to others and also a reassurance to law-abiding people that will take action to ensure offenders face justice."