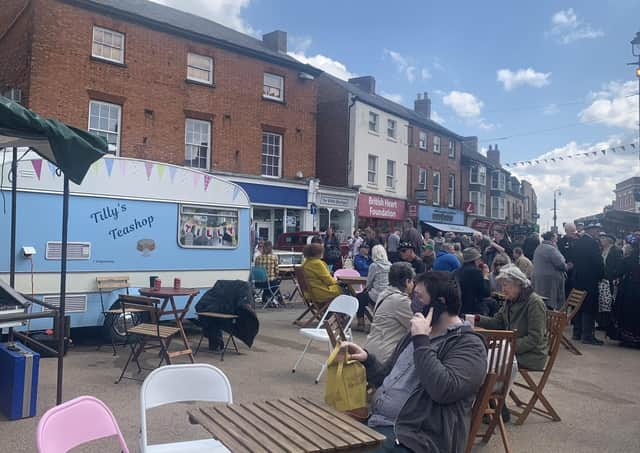 Melton Vintage Market
There were no dancers this time due to covid rules, but visitors were able to listen to and enjoy a little background music as they strolled among the stalls or took a seat for refreshments.
Organisers say there was a great turnout, bringing much needed footfall into the shops that were open – plus a total of 42 classic cars and 45 traders all the way up Nottingham Street.
There were steampunk traders attending the market for the first time– and steampunk visitors who really enjoyed the town.
The next vintage market will take place on June 6.