Charity store celebrates funding 1,000 lifesaving missions
Customers at a Melton charity shop have now funded a remarkable 1,000 lifesaving missions by the local air ambulance since it opened two years ago.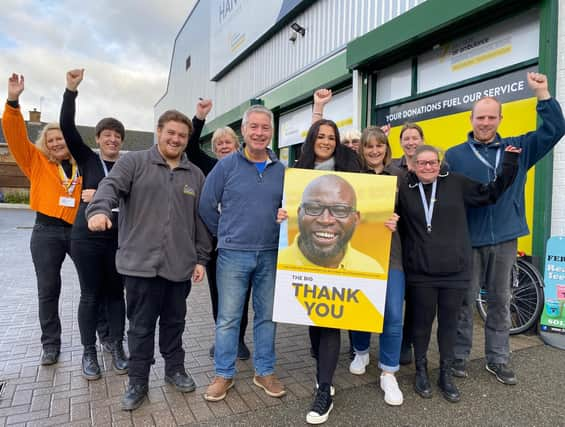 The Hanger superstore, on Scalford Road, generated £1million for the Derbyshire, Leicestershire and Rutland Air Ambulance (DLRAA) in its first year of trading.
And the charity has now announced that a further three-quarters-of-a-million pounds has already been raised in its second year.
Each mission flown by the air ambulance costs £1,700 – with no government or National Lottery funding – so the shop has now funded that impressive figure of 1,000 missions.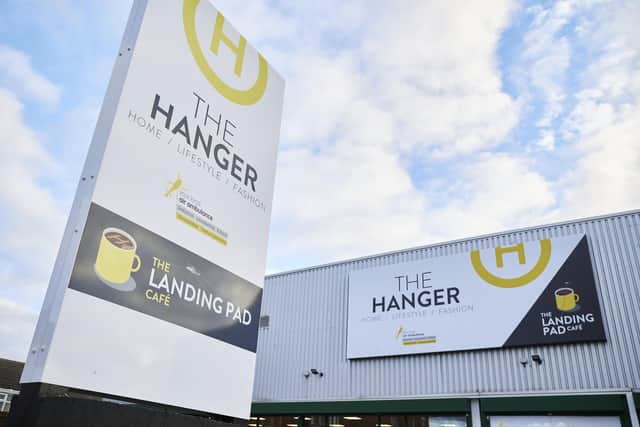 Store manager, Kerry Martin, said: "We want to thank everyone for the overwhelming support we have received over the last two years.
"Without support like this our crews wouldn't be able to provide pre-hospital critical care to those who need it most."
The store, which has 22 paid staff and 40 volunteers, has received 111,335 bags of donated goods but continues to require support from the local community with further donations of new and pre-loved items, as these provide vital income for the charity. It sells 750 items a day, on average.
The Hanger contains a wide variety of new and second-hand goods, including, homeware, furniture, clothing, electricals, living and brand-new white goods.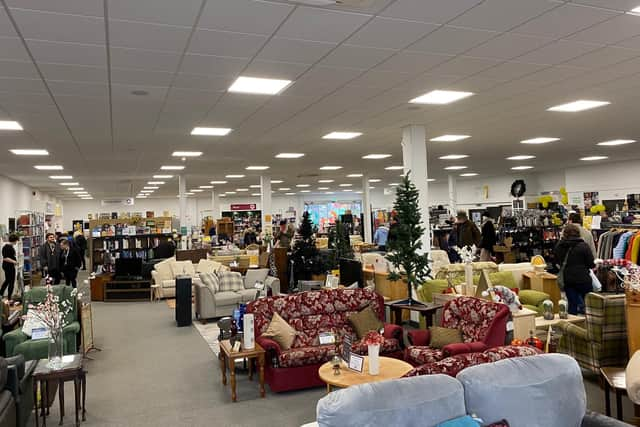 Customers can also take a break from browsing and shopping for bargains to enjoy cakes and hot and cold drinks in the Landing Pad Café, which has generated £287,380 on its own.
There is clearly an immense pride among staff and volunteers about the cause they are working for.
Kerry added: "We have a WhatsApp group and we always share photos of the air ambulance whenever one of us sees it landing locally.
"It's a great feeling that the money we raise in this shop is saving lives."
Within minutes, DLRAA's critical care crews can be on the ground delivering pre-hospital emergency care and giving patients the very best chance of survival.
The charity this year celebrated 50,000 missions and its 15th anniversary of providing its lifesaving service across the three counties and it is encouraging people to visit a charity store and grab a bargain, donate unwanted clothing to one of many clothing banks, get involved in a challenge event, fundraise, or even sign up to volunteer.