Thousands of chocolate-lovers enjoy Melton's ChocFest
Thousands of chocolate-lovers attended this year's ChocFest in Melton Mowbray at the weekend and traders reported bumper sales.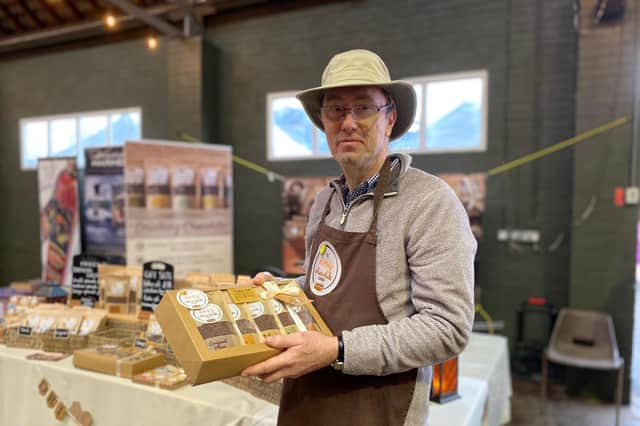 Stalls filled buildings across the Stockyard, on the livestock market site, laden with tasty treats, including chocolate cakes, brownies, liqueurs, marshmallows, biscuits, macarons, donuts, crepes, ice cream and puddings as some of the UK's best chocolatiers showcased their products.
There seemed quite an appetite for the hot chocolate on sale and there was plenty of festive spirit as well, with mulled cider and wine going down a treat.
Organiser, Matthew O'Callaghan, said: "This was one of our best ever ChocFests.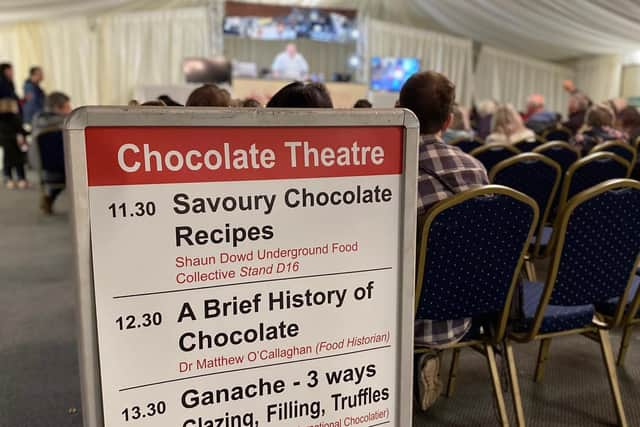 "Despite the weather a good crowd of around 6,000 people attended the event, boosted by coaches from the north east of England, Norfolk and elsewhere.
"The traders, particularly the chocolatiers, did well, which makes it all the more likely that they'll return next year."
One of the traders – The Cosy Chocolate Company – travelled down from Evesham, in Worcestershire, and it was well worth the trip.
Jonathan Griffiths was manning the stall for daughter Jennifer Gilham and her husband Matt, who own the business, which specialises in hot chocolate and single origin chocolate.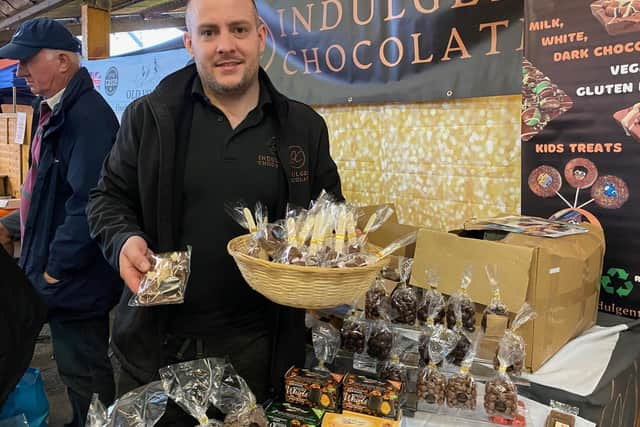 He told the Melton Times on Saturday: "We came to ChocFest last year for the first time and it has been really excellent again for us.
"I've been rushed off my feet today."
Several of the chocolatiers at the event said they started their business during the Covid pandemic.
They included Keith Tiplady, who founded Indulgent Chocolates, with a shop at Ashby-de-la-Zouch, producing luxury handmade products, including filled slabs and gift boxes.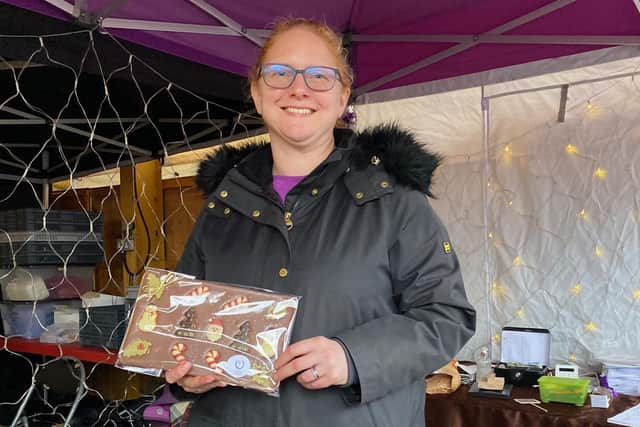 Keith said: "I set up the business in lockdown after being made redundant from Triumph Motorcycles.
"My wife does the baking and we handmake everything.
"ChocFest is a great event for us – we had a stand in London last week and we were not as busy as this."
American-born trader Georgina Kitchen also started up her Doncaster-based Sweet Cheeks brand during lockdown.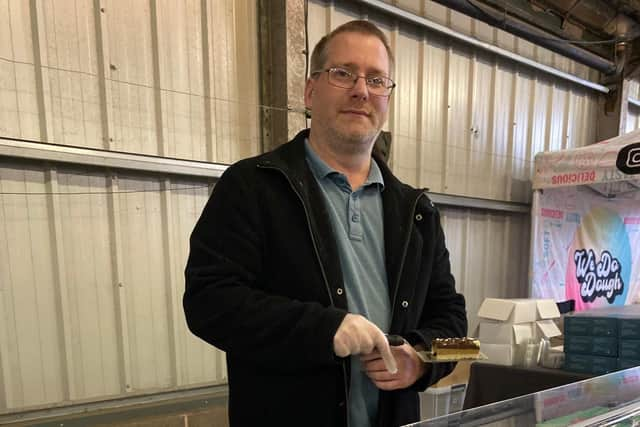 It sells handmade artisan chocolates and desserts.
Georgina, who hails from Utah, said the laws for cottage industries in the United States made it more difficult to set up her venture there.
She said: "We go to a few chocolate festivals but ChocFest is the best one for us.
"I do work full-time as well but this business is going well – people in Britain seem to have a better taste for chocolate than they do in the States."
It helps to have a unique selling point for any small business and this is certainly the case with Gluttony Fudge, which specialises in handmade gluten-free fudge in differenet flavours.
Owner Matthew Jakes, who is based at Peterborough, told the Melton Times: "We are probably one of the only fudge stalls which sells gluten-free products.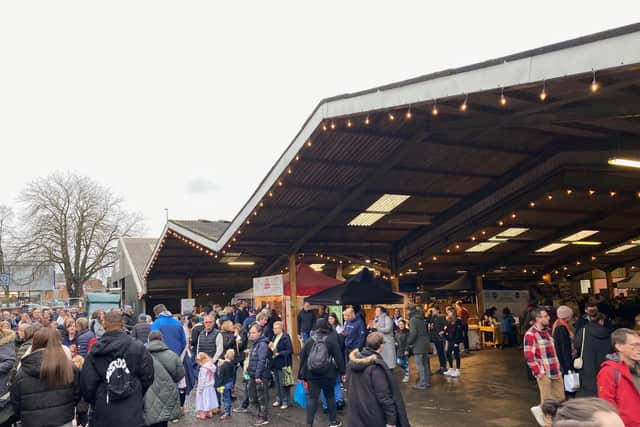 "It's been very busy today and we've been busy throughout the year as a business."
One of the regulars at ChocFest are Cathy's Chocolates and Cakes, which produces high end Belgian chocolates and cakes which are all made by hand.
The company is based at Shelton near Newark, in Nottinghamshire.
Founder Cathy Wright said: "We have attended ChocFest for several years now and it is a really nice atmosphere here again."
Visitors also got the chance to attend a series of talks in the Chocolate Theatre, describing the history of chocolate, how it is made and advice on recipes for producing products at home.
Live entertainment was provided throughout the weekend by the award-winning El Eaga Gospel Choir while a variety of street vendors sold hot food and alcohol.