Afternoon tea for Melton's Christmas tree festival helpers
A special afternoon tea will be held for people interested in helping with this year's Christmas Tree Festival at St Mary's Church, in Melton.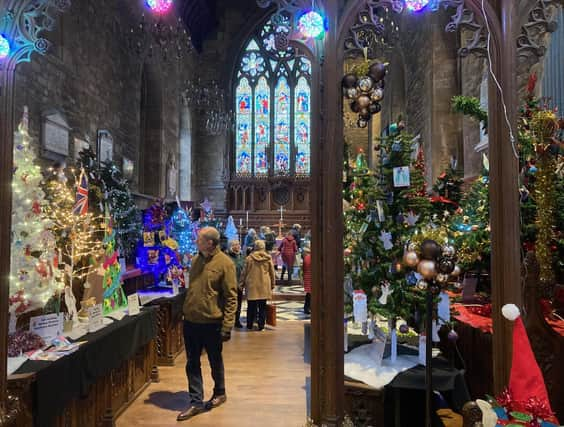 Organisers want to gather those who would like to volunteer their time to set up the event, which traditionally attracts entries of hundreds of stunningly decorated trees, and to help clear away after it ends.
Tea and cakes will be served at the afternoon tea, which is from 3pm to 5pm on Sunday October 29 at the church – anyone interested in helping is invited to attend so they can find out what is involved.
This year's tree festival runs from Friday December 1 to Tuesday December 5, with a preview night on November 30.
Last year's event featured 237 trees provided by community groups, charities, businesses, schools, emergency services, youth groups and churches across the Melton borough.
It coincides with the annual town Christmas market weekend, with the traditional switch on of the festive lights at 6.45pm on the Friday.