Steam lovers thrilled as The Melton Pieman chugs through town
Steam lovers had a treat on Saturday when they saw a charter train, fittingly named The Melton Pieman, passing through the town station.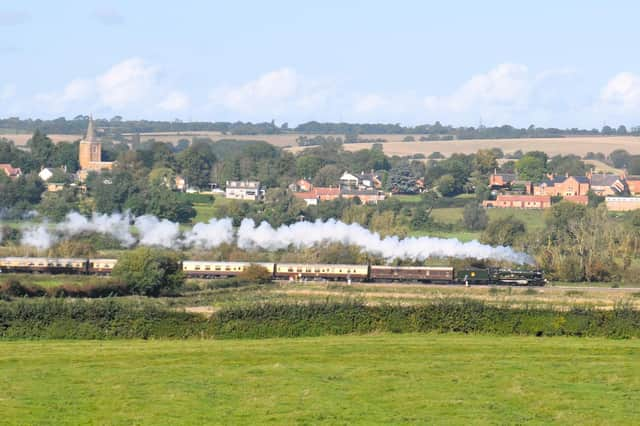 Paul Davies snapped this lovely photo of the train as it passed through the Wreake Valley, near Hoby, in the vibrant autumn sunshine, before arriving in Melton shortly before 11am.
He commented: "Its white steam was billowing behind it making a lovely scene."
The train started out at the Tyseley station in Birmingham and was hauled by a former Great Western Castle class locomotive No 5043 Earl of Mount Edgcumbe.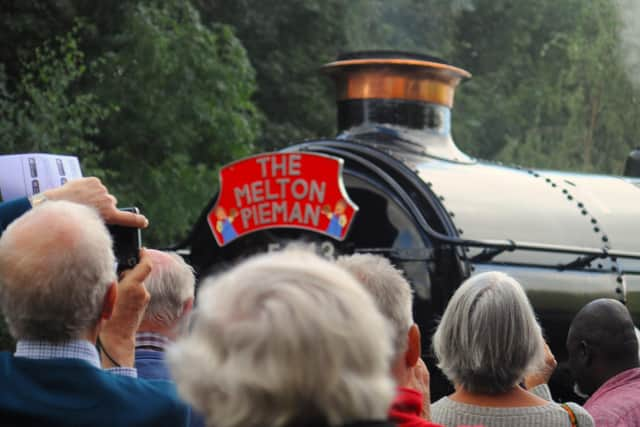 It was run by Vintage Trains and was then used to run a second train to Corby, travelling over the impressive Harringworth Viaduct, after departing at 1 pm from Melton.
Many people gathered to watch the train pass over the viaduct, which is also known by some as the Welland Viaduct.
It returned to Melton at 3pm after visiting Corby station and was due to return to Birmingham at 5pm.