Funding boost for Melton Carnegie Museum
Melton Carnegie Museum received a welcome funding boost this week.
Wednesday, 14th October 2020, 5:17 pm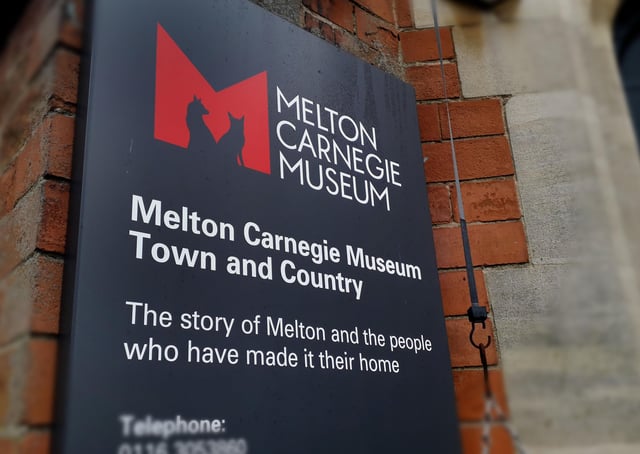 The sign at the entrance to Melton Carnegie Museum, on Thorpe End EMN-201014-134436001
Leicestershire County Council has been awarded £71,500 as part of the government's £1.57bn Culture Recovery Fund (CRF) to help the heritage sector face the challenges of Covid-19.
And the council says it will invest the money in further developing the education programme at its five heritage and museum sites, including the one at Thorpe End.
Councillor Richard Blunt, cabinet member for heritage, leisure and arts, said: "We're delighted to have secured the grant.
"This invaluable funding will enable our heritage and museum sites to make any changes needed to ensure that we continue to meet the needs of schools and targeted groups and that it's sustainable too.
"Our five heritage and museum sites tell a host of inspiring stories which have captivated the attention of visitors of all ages for many years, but Covid-19 has changed the way all our visitors, including schools, can access these amazing stories.
"This funding will allow us to think about how we work differently, on site and in the digital world, ensuring that children and young people have the opportunity to immerse themselves in these special places and engage with the objects that have shaped our wonderful county."
Sir Nicholas Serota, chair of Arts Council England, said: "Further funding is still to be announced and we are working hard to support our sector during these challenging times."