Entries open for Melton's Christmas fatstock show
Amateurs and professionals are being encouraged to take part in Melton's 71st annual Christmas Fatstock Show and Sale next month.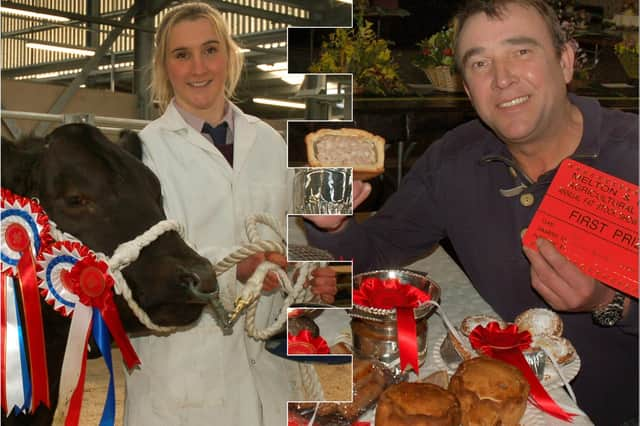 This unique event, organised by the Melton and Belvoir Agricultural Society, brings together farmers, bakers, floral arrangers and artists, plus preserve-makers of all ages.
It takes place on the town's livestock market site on Saturday December 2 with the closing date for produce entries being Friday November 24.
The society exists to support farmers in the region and this event will support the Mayor of Melton's charities – LOROS and Dove Cottage Hospices – as well as farming charities. Last year the fatstock show raised nearly £7,000 for charity.
All produce and floral wreath entries will be auctioned off for the benefit of charity at 2pm on the day.
The event is open to the public with judging taking place in the morning.
People traditionally travel from far and wide to show their animals, including cattle, sheep, pigs and goats, and to bring their produce, such as cheese, pork pies, sausages, pastries, home adult and junior baking and preserves, which are then sold at auction.
Society secretary Marissa North said: "We want to encourage the general public to enter the baking and making classes for this year's fatstock show.
"All classes are open to the public, for both commercial and domestic entries.
Email society secretary Marissa North at [email protected] to enter or to get more details.
Click HERE to see a list of all classes and to complete an entry form for a category.