Castle visitor stresses over parking fine and court action threat
A teaching assistant was caused 'immense stress' through being threatened with court action after refusing to pay a £170 parking fine following a visit to Belvoir Castle.
Tuesday, 9th February 2021, 4:20 pm
Updated
Sunday, 21st March 2021, 5:38 pm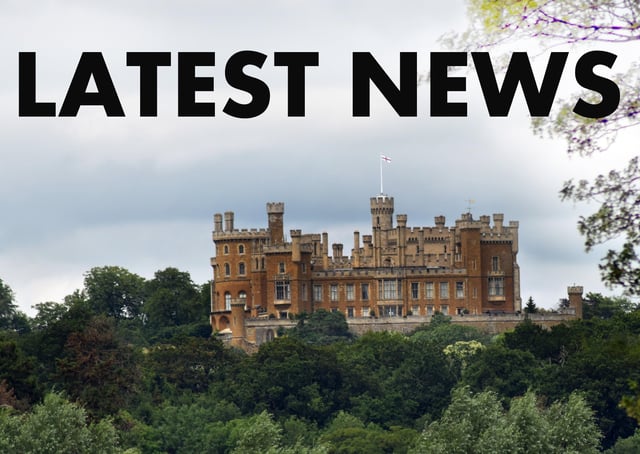 Latest news EMN-210802-164815001
Molly O'Halloran parked in the historic building's official car park back in September but her partner mistakenly put the wrong registration number in when he paid for a £4 ticket at the machine.
Almost a month later, Molly received a letter from Debt Recovery Plus saying she hadn't paid it and demanding £170 despite having had no prior notice of any problem with the ticket from Initial Parking - the company which operates the car park for Belvoir Castle.
Despite visits to the castle and a series of emails and letters back and forth with the debt collecting company and the car park operator, she was further upset by a letter threatening that county court proceedings were to be started against her.
Molly finally had notification from the debt company that the fine was being dropped earlier this month but her mother, Jackie, wants to highlight the issue to prevent others suffering the same trauma.
She told the Melton Times: "I am so angry by these threats for money that have been sent to my young daughter.
"She is a teaching assistant, she works incredibly hard with vulnerable children, and £170 is a huge amount for her.
"It has caused immense stress and upset.
"In the times we are presently in, everyone's mental health is fragile and threatening behaviour like this could do some irreversible damage."
Signs at the castle car park state that failure to pay for parking will result in a charge of £100, reduced to £60 if paid within 14 days.
Molly, who says she had no opportunity to pay any fine because she was unaware of any issue with the ticket, was informed her penalty had automatically escalated to £170.
The mistake over the registration number happened, she believes, because it was a relatively new car and she was not with her partner when he paid because she had dropped him off before driving off to park.
Molly had been worried that a county court judgement against her would have prevented her pursuing a mortgage application with her partner later this year.
Belvoir Castle eventually responded with an apologetic letter, confirming that the fine had been cancelled and explaining that all matters to do with parking were handled by their car park operators.
The letter, from purchase ledger for castle opening, Katie Newton, states: "I have just been in contact with the manager at Initial Parking and asked for this to be resolved once and for all for you.
"I have expressed very clearly that I am not happy with how this has been dealt with and please accept our apologies on behalf of Belvoir Estate."
Parking charges were started at the castle only last summer with proceeds going towards maintenance of the car park.