Arnhem battlefield oak tree planted at war memorial
A poignant link to an iconic Second World War battlefield has been installed at a memorial site near Melton Mowbray in the run-up to Remembrance Sunday.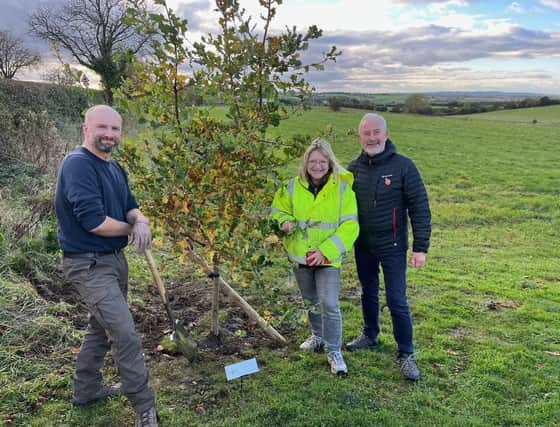 It is the planting of a tree which was grown from an acorn collected close to where the Battle of Arnhem was fought in September 1944 in The Netherlands.
The tree was planted at the Burrough-on-the-Hill memorial to the 10th Battalion, the Parachute Regiment, which was stationed in and around nearby Somerby and which sustained heavy losses.
Of the 582 men of the Battalion who had parachuted into Holland – 60 miles behind enemy lines into Nazi-occupied Holland – only around 30 were left fighting.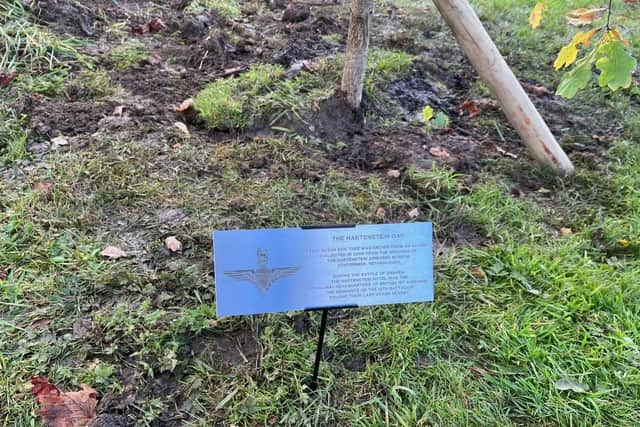 The tree was planted by James and Toby Jesson, who both served in the British Army.
Alec Wilson, of the Friends of the Tenth charity, which created the memorial site to the Battalion at Burrough-on-the-Hill, said: "Back in 2009, the 65th Anniversary of Operation Market Garden, James, who was a member of 4PARA, parachuted into Arnhem and later collected acorns from under a battle-scarred oak in the grounds of The Hartenstein Airborne Museum in Oosterbeek.
"He gave the acorns to various Airborne comrades, including Maj Dave Swarbrick.
"Dave then planted the acorn at home and grew the tree which now graces the 10th Battalion Memorial at Burrough."
A Remembrance service will be held at the Friends of the Tenth memorial on Sunday at 10.45am.
All are welcome to attend with refreshments being provided free of charge in the nearby Matt Hampson Foundation's Get Busy Living Centre after the service.